Keep An Eye Out For Hunting Raptors
One of the advantages of living in a more rural or suburban area rather than a city is the connection you can have with wildlife. Driving between South Burlington and Essex last week I saw three different species of raptor, and just two days ago driving down Dorset Street towards Shelburne I spotted three hawks in less than a mile – the picture provided is the first of those three birds.
Last year, I spent time in Panton searching open fields and waterways for Harriers and Eagles – the former of which I was able to capture on video, hunting in a large snow-covered field for nearly fifteen minutes. Although Vermont doesn't have a native population, Bald Eagles will find hunting ground on the Lake, and fish in different Bays throughout the winter depending on the ice-sheets. Among the most identifiable is the Red-tailed Hawk, distinguished by it's colorful tail plumage, it's also one of the more commons hawks in the region.

So how do you find these birds? Keep your eyes peeled. They don't hide, you need to pay attention. Watch the tops of trees along road, and river way's, and large open fields. You should also pay attention to smaller bird flocks and their movement, as certain raptors will prey on smaller birds like Mourning Doves and Chickadees. It wouldn't hurt to have a pair of binoculars or a camera with a zoom-lens on your person either, as it is enjoyable trying to identify the bird and you'll almost certainly want a picture.
Be sure to visit the Vermont Institute of Natural Science and the Audubon Society to learn more, and donate to programs that help improve the quality of life of native raptors.
http://www.vinsweb.org/
http://vt.audubon.org/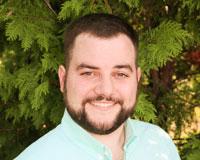 Author:
Ryan Miller
Phone:
802-999-6983
Dated:
January 22nd 2015
Views:
504
About Ryan: Coming from a family with countless years of real estate experience, I knew my calling early. After ...