100 Percent Financing On New Construction
One thing that still bothers me as a realtor is when a buyer goes and meets with a lender to sit down and discuss their options. Many times when they leave it seems like they still do not have the full pictures of all the options at hand and the direction they can take their search. One of the very popular programs many first time buyers end up choosing is the USDA Rural Development loan. The beauty with this particular program is it allows the buyer to finance the ENTIRE purchase. This helps out tremendously as buyers can keep some money in their pocket and focus on closing costs and not also an additional down payment. The one catch 22 with the rural development program is just that. It encourages RURAL DEVELOPMENT. This means the program is area sensitive so towns like Burlington, South Burlington and Winooski are off limits. As well as some small parts of Colchester and Essex. The idea it to help spread growth and affordable housing.
What many buyers do not understand is that this program can be used on homes that are brand new or currently being built. I am currently going through the process right now with some clients and the start has been incredibly smooth as long as everyone is on the same page. The only difference with a new construction is you just need to submit some certain documents to the RD underwriters to make sure all is well. Once we were able to send them pictures of the foundation pre back filled, plumbing and electrical set ups everyone gave us the OK. From there we submitted the builders warranty and that was also approved. Those are basically the only steps that differ from a traditional sale. Now my clients are under contract on a brand new home that is about to be completed and they were even able to choose the finishes in the home. So they were able to get exactly what they wanted in budget and no money out of pocket. That sounds like a pretty good deal to me. The other large advantage about going this route is the fact your home will be brand new. So the amount of maintenance you home will need in the immediate future should be incredibly low.
give me a call and lets figure out how to get you going in the right direction!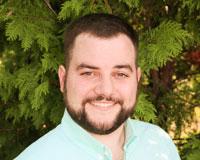 Author:
Ryan Miller
Phone:
802-999-6983
Dated:
December 31st 2015
Views:
277
About Ryan: Coming from a family with countless years of real estate experience, I knew my calling early. After ...