1st Time Home Buyers Get Clear On What You Want
Working for the Condo Guy, I find myself handling a high number of condo sales. With these sales usually comes a new first time home buyer. Now these buyers are my absolute favorite to work with but also among the most difficult. The reason first time home buyers can be challenging is because they do not even understand what they want or need in a home. It usually starts with lots of excitement and the burning desire to go out and see a bunch of houses. This may be the fun way to start but its far from smart or practical. Step one not matter what is GET TO THE BANK. This is where the money will come from and based on what they say will shape our home search from the start. This should be common sense when home buying, you need to figure out where to get the money from and what financial responsibilities you can or are willing to take on. The most common outcome is many times the bank says you can afford a payment you are not comfortable with. Once you have conquered this step we can now begin to figure out your needs in a home.
Most first time home buyers are just so anxious to get out there and see properties that they fail to realize that have not hashed out what they actually NEED. so preparation is vital when considering to enter the home ownership market. The preparation you do before we go out and see the first home will help make the journey smooth. Buying a home is not easy and at times it can be incredibly difficult and testing both physically and emotionally. So anything we can do to prevent those from popping up will pay dividends.
One of the common misconception of a first time home buyer is that they need to see a bunch of homes before they make a decision. The reality of this however is if you prepare for this process early and diligently you can get things done incredibly effectively. If you can clearly layout in front of me what you want in a home and what your needs are it then becomes my time to step up to the plate. If I show you 20 houses and there still hasn't been anything you like I am either doing my job wrong, or you don't know what you want deep down. That' why I tell my buyers to bring their check book with us on all showings because with proper teamwork we can get you into a house quickly!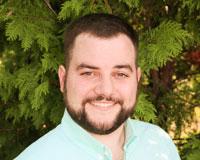 Author:
Ryan Miller
Phone:
802-999-6983
Dated:
December 8th 2014
Views:
416
About Ryan: Coming from a family with countless years of real estate experience, I knew my calling early. After ...