2015 Best Year Ever For Colchester Real Estate
2015 Best Year Ever For Colchester Real Estate
2015 was the best year ever for Colchester real estate with a total of 216 homes sold according to our local Multiple Listing Service. Sales were up almost 25% over 2014 and more than 10% over the previous best year in 2004. Single family homes provided all of the increase with 152 homes sold which is a whopping 46% increase over 2014. Meanwhile condos realized a slight drop with 64 sold which was 4 less than the previous year.
Single Family Homes
While single family homes ruled in volume they didn't fair quite as well on price. The average sale price shrank about 1% to $348,268 and the median sales price dipped by just under 6% to $279,450. The average days on market also jumped significantly from 78 to 98. One might speculate that sellers held on to their prices a little too long as 22 of the sales took from 204 to 519 days to sell. There was also quite a range of sale prices from a foreclosure at $87,000 to a lakefront estate selling for $3,790,000. Since Colchester has such a wide variety of properties the numbers can get a little skewed. This is where the insights of an experienced agent can come in handy.
Condos
While condo sales where slightly lower than 2014 volume is still third best in the last 4 years. Average sales prices were up 4.3% to $236,240 helped by the fact that 20% of the sales were new construction. Meanwhile the median price was down by 5.6% to 210,950 but, still the second best ever. One might speculate that the only reason for a decrease was that 2014 saw an unprecedented rise over 2013 (18.25%) as there were a large number of higher priced sales.
Inventory
While sales continue to remain brisk inventory appears to be dwindling. There are currently 82 homes for sale in Colchester (50 single family & 32 condos). That's 27 less than the same time last year (about 25%). Almost 40% of that inventory is new construction that is not even built yet! The absorption rate (the time it takes to sell current inventory at the present rate of sales) is 5.92 months. Traditionally anything over six months favors buyers while less than six months favors sellers. It would seem we are right on the bubble except for the fact that a large part of our housing has yet to be built.
2016
We expect sales to remain strong throughout 2016 barring any unforeseen economic catastrophes. This will certainly assist in the continued growth of home values as demand remains high. With the "selling season" fast approaching it is imperative that we grow our inventory of existing homes quickly in order to meet the expected demand.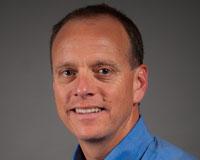 Author:
John Abry
Phone:
802-274-5806
Dated:
February 22nd 2016
Views:
873
About John: John enjoys assisting buyers and sellers of Chittenden County and Lake Champlain properties and he s...