A Day Of Fun At Sir Henrys Hill
Yesterday I took my four year old up to Smugglers Notch for the first time and we had a blast! The snow was falling and it was pretty cold at a whopping 24 degrees but we dressed for the weather and it turned out to be a mommy and Carter day that couldn't get any better.
The largest mountain that we had been to together for the "kiddie hills" was Bolton Valley last year but for this year I had decided that we were going to get passes to Smugglers Notch as it has great reviews for kids programs. The Mini Mites learn to snowboard program that my son is going to do this year doesn't start until January but we just couldn't wait that long so we decided to head up to the mountain yesterday as it was opening day and Sir Henry's Hill (the kiddie hill) was open. My son had a blast! Up and down, up and down, up and down he went! There was a "magic carpet", a conveyor system taking you back up the hill so he didn't tire easily. There were people of all ages using Sir Henry's Hill. There were adults and kids alike that couldn't stay up on their feet for more than a few seconds trying over and over to get better and go further and there were people that were able to make it all the way down without falling. Having Carter see that he wasn't the only one falling was a huge help. I was able to teach him a few techniques but honestly he is ready for an instructor much better then myself to teach him. He was able to go 30-40 feet right away without falling!
We stayed at the mountain for almost three hours and finished the morning with a great tailgate picnic in the car. We really had a great time and it cost nothing! Leftover turkey sandwiches (can't beat those!) and Sir Henry's Hill is free! A great day and it cost not even a penny! Now that is unheard of : ) Whether you are just learning to ski or snowboard or you're just looking for something fun to do with the kids, head up to Smuggler's Notch to Sir Henry's Hill and give it a try, you won't be disappointed.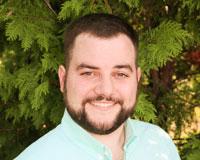 Author:
Ryan Miller
Phone:
802-999-6983
Dated:
November 29th 2014
Views:
507
About Ryan: Coming from a family with countless years of real estate experience, I knew my calling early. After ...