A Friendly Hello
I don't know if I ever introduced myself when I stepped onto the Condo Guy Team and Today's Homes of Vermont. A lot of people just see my emails, but don't really know who I am. In a way to reach out and get to know you, I thought it might be good for me to tell you a little more about me... This way, you know who you are working with and trusting with what very well might be the biggest purchase of your life. I'm going to take this blog and split it into a few different posts, so this post doesn't end up being 43 years long, LOL!
Who am I? I grew up here in Shelburne. I grew up falling in love with the competitive sport of figure skating. I spent the first 19 years of my life on the ice, I was there more than I was in school! The one solid memory I have of skating was the smell of freshly re-surfaced ice. Dorothy Hammill was my idol. So was Scott Hamilton. Not bad idols compared to what might be out there for kids today...
The next solid memory of my childhood, up until today? Sawdust! My dad is a builder. I remember his smelling like sawdust everywhere he went. To this day, you will still see him with bunches of wood flakes on his shoulders from a days hard work. I learned how to work independently and very hard very early on. My parents have a strong work ethic, and along with a few really tough skating coaches, I had the knowledge burnt into me that nothing happens by waiting for it. You have to get out there and get it! Go for the gold!
Another thing that I had growing up was a love for animals. I loved every single living breathing thing, and usually brought it home with me when I spent hours playing in what used to be fields across the street from my home, and miles of woods behind it. Of course now there is housing all the way around our house, but I was still able to grow up finding furry little mice, and sleek gardner snakes. Even baby birds, or adult ones that I nursed back to life when they flew into a window at my house. Anything. I could have grown up being a veterinarian! I almost did...
Stay tuned for next month's blog's, I'll take you a little further into my life and why I do what I do today!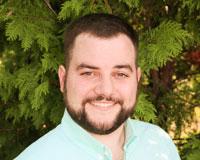 Author:
Ryan Miller
Phone:
802-999-6983
Dated:
April 30th 2016
Views:
691
About Ryan: Coming from a family with countless years of real estate experience, I knew my calling early. After ...