A Friendly Hello Part Two
Well, as I got older I knew I wouldn't be able to skate forever even though I dreamt of the ability to do so. I thought the thing to do when you graduated from high school, was to go to college!
I was accepted into the Marine Biology division @ University of New England. A very young 17 year old mind, wanted to swim with dolphins! What a great dream! Then I found out I was probably going to be researching penguins in Antartica and that didn't seem to be so much fun compared to Sea World (wait a few more years and this love for animals does come back around!) !
I fumbled my way through college, changing my mind several times about what I wanted to do with my life. I chose to back track and re-visit the athletic part of me and came home. I transferred to Johnson State College and majored in Athletic Training, eventually switching gears and finally graduating with a Bachelors Degree in Health Science with a concentration in Adult and Corporate Fitness. I took off after graduation and ended up in Tallahassee Florida for another year in school at the Core Institute of Massage Therapy. That is where my professional life took off!
I graduated from Core as Class Representative, moved to South Florida (Boynton Beach) and took my medical boards exam and became Licensed as a Massage Therapist. I got my first job working in the Palm Beach Gym. That is where I met my boss from Gold's Gym and the Back and Neck Clinic. I thrived in a Chiropractic setting! What a perfect combination for me, fixing people as a Clinical Therapist and being able to walk 50 feet into the gym and work out along side my clients! I focused my work in Neuromuscular and Myoskeletal Alignment. http://painreliefwellness.com/
Four years later, I finally took what I learned and moved home. I ended up at Racquet's Edge and bought my business as it is today, Renaissance Body. I spent the next 15 years working very closely to some of the best Chiropractic Doctors and Surgeons here in town. My business was extremely successful, as I worked mostly with runners, body builders, car accident cases, and pre/post surgical patients. I later brought another dimension to my work specializing in CranioSacral Therapy. This therapy changed my life as a massage therapist. It allowed me to dive further into people's bodies on a cellular level, being able to help my clients in yet another very important way.
https://www.facebook.com/Renaissance-Body-Massage-Bodywork-127795610613223/
6 years into my Vermont practice, I ended up purchasing my commercial condo. I ran my massage practice directly above Gardner and Gardner Real Estate for nine years. I watched the hustle and bustle come from the office underneath me, nicely dressed and always something important to do people. I was intrigued. I had an awesome experience working with my Realtor buying my first Residential Condo, and then with the purchase of my commercial condo on my own.. it always sat in the back of my mind that some day, this might be an option for me...
Stay tuned for my next chapter!!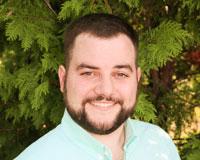 Author:
Ryan Miller
Phone:
802-999-6983
Dated:
May 9th 2016
Views:
2,562
About Ryan: Coming from a family with countless years of real estate experience, I knew my calling early. After ...