A Little Night Of Paintingwith Paint Nite Burlington
So some of you may have heard about the newest evening sensation sweeping the country, Paint Nite. My girlfriend had been to a couple and really wanted me to join her at one, so being the nice guy I am I obliged. But, it was actually a great night and we had a blast. Granted I was one of only a couple guys there...which seemed strange as I think anyone could enjoy it, so lets go guys, join your girls for a great date night, something a bit different for a change!
So, you show up and Paint Nite Burlington has everything set up for you, brushes, paint on a plate all set to go, canvas propped up for you and a smock ready to get messy. All though all of these paint nights are different how they operate, I enjoyed how Paint Nite Burlington was so organized and how they painted with you step by step. They have a painting that is all done that you are mimicking, which is great as you can see what your end result 'should' look like. They take you through each step with some basic direction and you are off, with a little music playing, a drink by your side and the paint flowing. The night went smooth, it wasn't drug out too long, and at the end you walk away with a painting...might not be the prettiest of things but it was still well worth the time and money. Sure you could go to a movie, but haven't you done that a thousand times, maybe try something new and exciting....while earning bonus points with you little lady at the same time.
Check out the link below for a schedule of Paint Nite Burlington's upcoming events. It is great because they even show what paintings they will be attacking for that night so you can choose might work best for you. Keep in mind, this is not for the hardcore painters (although they would still enjoy it), but this is for the people with not a lot of painting experience, so don't feel like you shouldn't try it cause you cant paint...it is all about just having fun.
http://https://www.paintnite.com/pages/artist/view/burlington/1499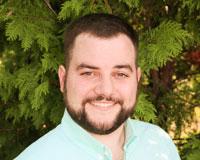 Author:
Ryan Miller
Phone:
802-999-6983
Dated:
July 14th 2015
Views:
1,051
About Ryan: Coming from a family with countless years of real estate experience, I knew my calling early. After ...