Above And Underground Storage Tanks
When purchasing a home or property it's important to understand what you're getting –above and below the ground. Keep in mind, especially when buying an old home or property with unclear history, that there may be underground storage tanks from previous systems, primarily oil tanks. Sometimes tanks can be visible – such as an oil tank in the basement, or above-ground beside the garage – and other times it may be buried underground but near to the home. A thorough site history and review of any records from previous owners will provide valuable information in finding items unseen.

One sign that your home or property has or had some form of tank, you may spot two pipes going into and out of the home or the ground. These are the oil input/intake and air-release vents, and are clearly visible on a number of older homes by a quick scan of the exterior by the foundation. If you'd rather let the professionals do some of this work for you, companies such as ENPRO will come in, and do an Environmental Site Assessment which is a review to determine exactly what's needed.
Let's say you find an underground tank that was connected to an old farmhouse that was demolished forty-years ago but the tank was never removed; because it's been out of service for more than one year and likely does not meet new construction standards – it needs to be removed (as per state law). The tanks are cleaned from the inside by a hazard cleanup crew member, dirt from the surrounding area has been excavated, and heavy-machinery is used to remove the tank. The cost varies and includes an environmental assessment, from $2,000 – $3,500.
The State has two great programs that help homeowners as well – the Petroleum Cleanup Fund, which basically requires notice of a homeowners insurance to deny policy coverage of tank removal, and only a $250 deductible would apply to homeowners to have tank removed by the state. The second program is the Underground Storage Tank Program, which is designed to 'assist in replacing or upgrading tanks which otherwise might leak and cause adverse impacts to the environment,' and this is achieved by providing grants to applicants based on income.
For those of you asking – okay, what about filling it? That's actually more expensive (according to the experts) -- all the same tests are done, and it takes longer to fill the tank rather than remove it. In addition, they hire a concrete specialist such as S.D. Ireland to fill the tank.
If you're buying an older home, or a section of land – do your research, find out site history, and if you need a tank found or removed, just remember it's not the end of the world.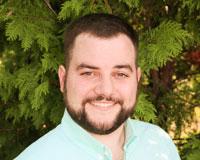 Author:
Ryan Miller
Phone:
802-999-6983
Dated:
January 27th 2015
Views:
321
About Ryan: Coming from a family with countless years of real estate experience, I knew my calling early. After ...