Adopt Dont Shop
Realtors tend to have Charities that they like to support and promote while they work their Real Estate Careers. I have struggled to find that one Benefit that really TRULY hits home. Of course there are some that hit close to my heart, like the Josh Palotta Fund for Veteran Suicide Awareness, and Imerman Angels for the ones whom have lost their battle with cancer in my life. It's not that they have any less importance to me, but most recently I have found what really drives me.
Three and a half weeks ago, I suddenly lost my dearest fur baby, Indigo. He was a Lilac Point Siamese. I was reminded for the first time since I was a small child and found that my rabbit had passed over night, how truly heart breaking loosing a pet can be. I've always had a love for animals, I've even had several types of lizards, a parrot, and a fabulous coral reef. But how I missed having white fur all over my black clothes and all over my condo! Shed happens, brush it off :-)
As much of a cat person I thought I was, I couldn't imagine bringing another cat into my life. I still missed burying my face in his fur. That unconditional love! I was bitten in the face by a dog when I was 20. I've never thought to myself that I would even consider adopting a rescue dog. I was naive in saying that you never know their history and what they could turn out to be. One of my friend's adopted a puppy right before Indigo crossed his rainbow bridge, and I was intrigued by her story. My neighbors have a rescue Pit Bull who was actually a bait dog, and was rescued on the brink of death after a bad fight in the ring. She is sweetest little girl I've ever met!! I started my research...
Did you know that a lot of rescues have been surrendered with their history intact? I found this out, as quickly as I found out there are bunches of rescue shelters here in VT! Check them out!
http://www.allbreedrescuevt.com

http://www.vtdogrescue.com

http://www.longtraildogs.org

http://www.passion-4-paws.org

After going to my first shelter and seeing all the dogs in cages, I knew I wanted to save them all!! If only I could. I did save one though. His name is Brick. He actually saved me. You hear that generic saying with rescue dogs, but it's the truth. He was surrendered back in March to a Vet's office in South Carolina after his owners made the difficult decision that they couldn't afford him anymore. He was only two. He was shifted to a few different shelters there before getting transported to a high kill shelter in NYC. He was thankfully pulled from that shelter and was transported here to VT with 40 other dogs. 40!! That was just to one shelter! There are hundreds of dogs that are euthanized each day, his life was spared.

Will you be shopping for a pet for the holidays? Please don't shop. Adopt! These animals need you! All they want is their forever home, consider giving one that very dream for Christmas. As you shop this Black Friday afternoon, swing by All Breed Rescue! They are having a huge adoption event today at their shelter and tomorrow at Subaru on Shelburne Rd.
Remember, pets are forever. Brick spent the last 8 months in a cage. This is almost 7 years of his life. If you can't ADOPT, please DONATE! All Breed Rescue is holding a benefit next weekend...
Buy your Christmas Tree at the shelter this year. Give a little to help feed the dogs still wishing for their forever homes @ All Breed, OR donate to another rescue. A lot of them are doing silent auctions right now. Just a little goes a long way! If you can't DONATE, consider VOLUNTEERING. The next time you want to go for a walk, take a trip to the shelter and grab a dog. Get them outside and into the fresh air for a little bit. They will love you for it.
Meet Brick... The photo on the right is exactly three weeks after I brought him home for the first time. The change in his eyes screams the change we've made in each other's lives.. <3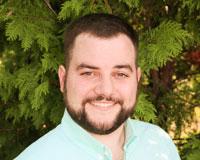 Author:
Ryan Miller
Phone:
802-999-6983
Dated:
November 27th 2015
Views:
239
About Ryan: Coming from a family with countless years of real estate experience, I knew my calling early. After ...