Back Yard Fire Laws
One of my favorite times of year is right now. The hot summer nights are starting to transition into these perfectly cool fall nights that make a bonfire perfect and almost necessary. But what most people do not realize is each towns have very different rules on back yard fires and fire pits. Nothing will kill your family bonfire faster then the local police showing up right as your about to toss on your next marshmallow. For example the below excerpt is from the town of Burlington and possible punishment for fires which are not allowed:

"(a) Civil offense. Any violation of any of the provisions of the fire code adopted in section 13-1, or any of the provisions of this chapter not specified in subsections (b) or (c) shall be punishable as a civil offense and subject to a civil penalty of two hundred fifty dollars ($250.00), with a waiver penalty of one hundred twenty-five dollars ($125.00). Each day that any violation continues shall be deemed a separate offense. The chief engineer, any chief officer, fire marshal, assistant fire marshal, public information officer, fire inspector, fire warden, or any law enforcement officer may issue a municipal complaint for a violation of this chapter."

Pretty steep punishments for a little fire in your back yard. As I mentioned I love a good bonfire with friends and family but most of them are not worth the above monetary penalties. The big thing is each town will have a very different outlook on the situation. So I would just suggest you call your local town offices if you have any questions. While the majority of the time you will most likely never have a problem it only takes one time to really ruin your day. So yourself a lot of time and money and just make a call ahead of time. This will allow you to adhere to local ordinances and keep some money in your pocket.

One last note to be aware of is the burning of leaves versus a bonfire at two very different things. Many towns have certain days for leaf burning or require you to pull a permit. This is often handled much more seriously because the size of the fires and the amount of time they will be burning. We have all heard the typical horror story of burning gone wrong. So be care and be smart!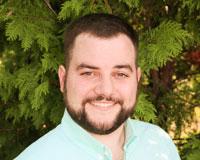 Author:
Ryan Miller
Phone:
802-999-6983
Dated:
August 31st 2014
Views:
231
About Ryan: Coming from a family with countless years of real estate experience, I knew my calling early. After ...