Be Aware Of Your Neighbors In Condos With No Monthly HOA
While the majority of condos in the area are run by property management companies its not uncommon to come across some smaller associations that are often self managed. There is nothing wrong with doing this is just important to make sure you have good people in the right places to prevent any potential problems. Closely associated with self managed associations are alluring, smaller than normal monthly home owner associations dues. Usually this means you pay less each month but are respo
nsible for more of your home and the upkeep. This also means that there is little if any money being put into reserves for the association which can mean potential assessments for you down the road to cover things like roofs or siding.
One other situation I just came across with an association is the fact each person was responsible to have their chimney cleaned. Often times in condo bylaws you will find regulation stating chimneys need to be cleaned every 1-2 years. In this situations all maintenance was the responsibility of the home owner. When one side of the 2 condo unit had their chimney cleaned the inspector noted that the neighbors chimney screen was dangerously filthy. To the point you could not see through it and it was effecting the air flow making it a serious safety concern. We then alerted the neighbor to what we were told and they seemed not to be alarmed by what we said and did not think this was an issue. Without any real set or rules or regulations there was nothing we could really do but beg them to get it cleaned. If a fire starts you have two homes gone so you can imagine how they felt. So now they are left at the mercy of their neighbor which is no way to live with a dangerous wood stove that is the main heat source.
So think twice about low association dues as they aren't necessarily a good thing. Protection can be a good thing so please consider all aspects before you make any decision like this.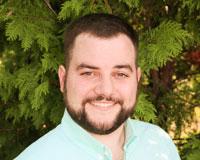 Author:
Ryan Miller
Phone:
802-999-6983
Dated:
November 30th 2015
Views:
135
About Ryan: Coming from a family with countless years of real estate experience, I knew my calling early. After ...