Be Smart And HydroSeed For Proper Grass Growth
The arrival of summer came with big plans where I live. My roommate/landlord/best friend works as a landscaper and often takes his ideas home with him. The big task that was completed first was the removal of a cement slab patio that he replaced with a beautifu
l stone patio. This new patio makes such a difference you cant even understand it with words as I cannot do justice. The old cement slab was all cracked due to rough VT winters and now the new stone patio is much larger and really changes the entire dynamic of the back of our home. Everyone was really excited to see this project get done so we could enjoy it but in the process of installing the patio the big machinery used did a number on the lawn. It needed to be reseeded on about 50% of the lawn.
Now most people when it comes time to grow some grass just throw down some grass seed and throw some hay down on top. I am not saying that this method will not work because it does, but its far from the best of most effective way. My buddy being the landscaper that he is decided to Hydroseed the lawn. Hydroseed is a watery mixture of recycled paper pulp mixed with seed that creates a water paste like fibery covering. This is then sprayed over the yard and applied to the areas in need. The advantage of Hydroseed vs Sod is that its way faster to put down, its roughly 1/4 the price of sod, takes only 3-5 days for grass to pop up and you do not have to worry about if the sod will take or not. Hydroseed is also a leg above traditional seed and hay that does not hold and is blown away with in the first few days. The big thing that really helps hydroseed be the only proper grass method is that is can hold 10x its own weight in water. So this really helps the seed germinate and set in firmly.
It has been a couple weeks since the yard at home was Hydoseeded and I cannot believe how well its coming in. The picture included in this blog was just taken today and you can see how thick its coming in!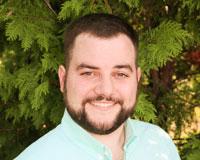 Author:
Ryan Miller
Phone:
802-999-6983
Dated:
May 29th 2015
Views:
1,094
About Ryan: Coming from a family with countless years of real estate experience, I knew my calling early. After ...