Blue Paddle Bistro For The Win
As a local who literally lives minutes away, I'm truly ashamed to say that I just discovered the Blue Paddle Bistro in South Hero BUT am glad to say I am definitely a BPB family member for life. Anyone that knows me understands that I like myself a real good meal and that I am not afraid to drive a good distance to find one. Little did I know I only needed to go about 10 minutes from my home and this trip did not involve any Burlington traffic.

Let me tell you about my first experience at the "Paddle" It was a beautiful early summer Saturday night and my girlfriend and I were looking for something different to do for dinner. We hopped in the car and just started to drive. It may have been the perfect weather I am not sure, but I seemed to be almost drawn to the Islands that night. Upon coming up to the stunning Sand Bar in South Hero I said, "let's go to the Blue Paddle I have always wanted to go." and with that our perfect night was booked.
As we arrived to the packed parking lot we quickly saw many people standing on the porch of the restaurant awaiting their table reservations. Knowing we came here on a whim with NO reservations during peak dinner hour, I didn't think the scenario would end well. And I was prepared to head to the golden arches of McDonalds. But as I poked through the crowd and made way to the hostess station I was greeted by the owner. She asked me the name of the reservation as I explained our situation to her as I stood depressingly, seeing no open tables in sight. She glanced around the room a couple times and said if you can wait a few minutes we can get you seated on the side of the counter where they ring out their satisfied customers next to their awesome little gift section. I was obviously in no position to complain nor did I want to. We both were thrilled to how well we were being treated and the fact that they went well out of their way to accommodate us. After a few minute wait out on the porch our name was beckoned and the meal was under way.

When the menu was sat down in front of me I knew I had some terribly hard decisions to make. It seemed as if everything on the menu was designed just for me. From the long list of tasty appetizers (We have got the fried spring rolls EVERY visit) to the main courses and amazingly nightly specials. After some great debate I settled on the special of scallops and quail while my girlfriend chose the filet special for gorgonzola crumb topping. When the food arrived it was crystal clear that the chef had a superior level of training. Between the picture-perfect presentation and the intense aroma I knew I made the right choice. The rest of the meal was somewhat of a blur to me. I was completely consumed and don't even recall if I had any conversation with my girlfriend. I can legitimately say that I ate every morsel off my plate. Both meals were home runs and I haven't had a meal to that caliber in a long time.

The last thing I have to note about the Blue Paddle Bistro is the service and staff. Everyone treated us like we were regulars whom have been dinning there for years. The waitress was knowledgeable and personable and more impressively was the owner. She continued to thank us the entire time for "working with them" and praised our "patience" when we were the ones without the reservation and in the wrong. She even went out of her way and handed us a $15 gift certificate as we departed from the restaurant and once again thanked us for our business. We were both left incredibly impressed. To see a level of customer service like this in today's world is almost unheard of. I would simply go back for the service alone and when you combine that with mouth watering food that will blow your socks off you will quickly find yourself as a BPB family member. Do yourself the favor of getting out there for a fantastic meal and experience. You can take my word for it!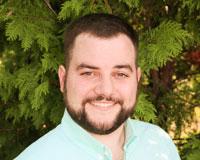 Author:
Ryan Miller
Phone:
802-999-6983
Dated:
June 30th 2014
Views:
268
About Ryan: Coming from a family with countless years of real estate experience, I knew my calling early. After ...