Break Ins In Essex
So I usually blog about things that I am involved with or have experience with, and unfortunately this is the case with this one as well. On March 5th, an apartment building that I am involved with, and have been since its creation on paper all the way through development and construction and now mange, was broken in to. Roughly about 9:30 pm on a Thursday night, two masked men came to the front door, pulled out a cro-bar and a flat bar from their pants and begun to pry the front door open. Unfortunately with two large men and solid equipment they accessed the building fairly quickly. After entering the building they went straight to my own personal office and began working on that door. This one gave them a bit more difficulty as it is a metal door and have a deadbolt as well as the main lock. After only a couple minutes, they made it in through this door as well.
Keep in mind it is 9:30pm at night, and I have tenants coming in and out of the building before and after these fools broke it. They were only in the office about a minute and then they left and vacated the property. I received a call from a tenant letting me know they saw the door damaged so I rushed to what would cripple me. This property had been my life for many years, and to have someone come in and do something like this just ripped my heart out. The big question is, what did they take...that is the strange part, nothing that I could see. My thoughts are they broke in hoping to find cash as it was the first of the month in a premier apartment building, but I keep nothing on site. Or did they enter the office to see a security monitor on the wall that shows the entire building under surveillance...maybe they panicked and just left.
Either way, this will be the last time this happens as I am preparing for the future with anything possible to prevent it. Stronger locks and latches, striker protectors, security alarm connected into the Essex Police Department...I take the safety of my building and my tenants very seriously. With the footage we have from this incident, and a video of the event getting passed around social media, I am praying we find out who did this.
Within days after the event at my place, 3 other business' within a couple miles from my building have been robbed as well, Saunders Jewelers, El Gato and Kinney Drugs. I am thinking it is the same individuals that are making their rounds through Essex. I am hoping with the help of other local business and surveillance footage, we will find them and they will get what they deserve.
Take a look at the stills below, and the video of the entire incident and please contact me anonymously at 802-764-5140 if you have any information at all.
https://www.youtube.com/watch?v=t00dcemqGL0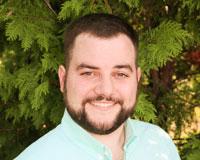 Author:
Ryan Miller
Phone:
802-999-6983
Dated:
March 13th 2015
Views:
2,791
About Ryan: Coming from a family with countless years of real estate experience, I knew my calling early. After ...