Brooke Trout On A Hot VT Summer Day
For me the end of summer in Vermont also seems to create and itch with me and my friends. This itch is to head up one of our beautiful mountain areas and find a crisply cold stream in hopes of locating some native Vermont Brook Trout that we can turn into lunch. This is what I did yesterday as we headed up to the Waterbury area and one of our favorite spots. The key to a successful day going for Brook Trout is first waiting for a really hot day that way when you are out wading in the water you are instantly refreshed by the cold mountain water that is clear as day. The second part is hoping the fish are there with you.
Luckily for us yesterday the fish were cooperating with our game plan. The key to catching them is light tackle so yo can feel the bite then most importantly a simple small piece of worm. Other then that all you need is a little finesse in order to cast your line where desired. They tend to like the faster moving water and usually you catch them in areas you would never believe a fish could reside. The bites started early and quick and it did not take us too long to start putting some keeper in the creel. Between the 4 of us we were able to compile enough fish to set us up for a nice lunchtime snack.
Once we got back into town and home the real work started. By this I mean cleaning the days catch. The good thing about Brook Trout is they are among the easiest fish to clean and also among the most tasty! For the actual cooking aspect its pretty darn easy. Heat up some oil in a nice deep frying pan and then batter the fish. I like to first dip in some flour followed by an egg bath then straight into a big bowl of season bread crumbs. From here all you have to do is drop into the fryer and let each side cook a few minutes until golden brown. Once both sides are done remove them from the fryer and let the oil drain on some paper towels. Once the are cool enough have at it and Enjoy! Take advantage of what our state has to offer because its always fun and beautiful.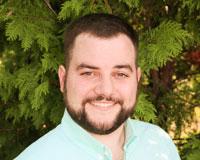 Author:
Ryan Miller
Phone:
802-999-6983
Dated:
August 31st 2015
Views:
200
About Ryan: Coming from a family with countless years of real estate experience, I knew my calling early. After ...