Burlington Restaurant Hop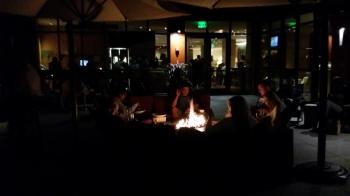 For some time now my husband and I have started doing a Restaurant Hop/Bar Hop on our date nights in downtown Burlington. There are so many fine restaurants downtown and it seems that hopping around is the best way to get to try them all.
This past Thursday night my husband Matt and I headed downtown with the plans of trying out three new restaurants that we had been wanting to try. Our first stop was at Juniper on lower Cherry St in Hotel Vermont. We sat at the bar and ordered drinks and as recommended from a friend we tried their Herb Fries which were served with a delicious aioli dipping sauce. Our drinks were very good and the service was great. I am an atmosphere person and the atmosphere here was very nice, perfect for a date night. Next we made a short hop skip and jump to Hen of the Wood next door. Again we sat at the bar. The atmosphere here was much more romantic, candlelit and cozy. The food was amazing as well. One dish that sticks out was a Caprese salad that had paper thin sheets of Zucchini under melted Mozzarella and beautiful small tri colored tomatoes on top. After two delicious appetizers and a couple of drinks we asked the bar tender to choose our next stop… He recommended Pizzeria Verita which was perfect because we had been wanting to try this newer restaurant for a while now. We walked the couple of blocks to get to the pizzeria and got seats at the bar. Even though it was a week night, Pizzeria Verita was hopping. The bar tender was very attentive and drinks were good and again the food was great as well. We ordered the baked goat cheese appetizer and a small margarita pizza. Both were wonderful.
Overall, all three restaurants that we tried on this restaurant hop were wonderful. We have already been back to two of them and the bar tender at Verita remembered my husband and how he liked his drink! Very impressive. I would highly recommend trying our restaurant hop on your next date night and especially giving these three restaurants a try!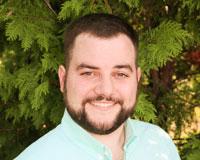 Author:
Ryan Miller
Phone:
802-999-6983
Dated:
September 30th 2014
Views:
202
About Ryan: Coming from a family with countless years of real estate experience, I knew my calling early. After ...