Buying Bare Bones
I recently had some clients that were interested in buying a foreclosure or a "fixer upper" and throughout the process of looking at properties and researching costs my clients realized all the pieces that come along with such an undertaking. Here are a couple of the items that came up in our travels….
We found a wonderful looking home that was partially finished. This particular property the home owner just seemed to stop working on the home and it was being sold as is. At first glance we saw that it was sided, had windows and a roof and looked very nice from the outside. In doing additional research we found that for that the well was installed which was fantastic and cut out potential cost of up to $15,000-$20,000. The septic was partially finished and needed to be attached to the house but having the septic system in eliminates another potential cost of roughly $15,000-$20,000 as well. Those two larger components were complete and that was a good sign. Being that the home had no sheet rock or insulation in yet we were able to see that the bones of the home, the construction was done with really high quality work and the electrical system was in for the most part and looked good. We had a heating contractor come in and give estimates for what a heating system for the house would cost. The contractor quoted roughly $18,000 for the heating system and another $2,000 for the heating source which was oil in this case. On top of that we needed to get estimates for complete plumbing installation, sheet rockers, kitchen, flooring and lighting. At the end of a lot of research my clients realized that the cost to finish this home was going to be out of their budget and with a heavy heart they decided to move on.
My advice? When considering taking on the huge task of finishing a home or buying a foreclosure that is going to need a lot of work do your homework. Get as many estimates as possible and make sure you are staying within your budget and completely comfortable moving forward. You can even write in your contract that you would like 2-3 weeks to get estimates from qualified contractors for the completion of the project or the correction of a problem. Keep in mind that there WILL be unexpected items that come up along the way and give yourself a financial padding for handling these items. If you can do this, it can be a very exciting project to take on however it will be a lot of work and making sure you are up for the task is key.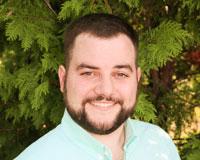 Author:
Ryan Miller
Phone:
802-999-6983
Dated:
September 30th 2014
Views:
194
About Ryan: Coming from a family with countless years of real estate experience, I knew my calling early. After ...