Calling Colchester Home
As a lifelong Colchestonite(?)….Colchestarian(?)…I was born and raised in Colchester… I can always remember being busy as a kid finding activities with friends from one side at Airport Park, all the way across town up at Clay Point. It wasn't until I started to get older that I could begin to appreciate what an amazing town I have had the privilege to grow up in. Once I was old enough to travel and start seeing some "real Cities" it all began to sink in. Some may say I am bias because I have never lived anywhere else, but I'm not. I know the total package when I see it.

You see, the thing that sets Colchester apart from other areas is the sheer beauty of what the town is made of. One simple drive down Lakeshore Dr. and you will see why. Mallets Bay is a beautiful body of water that almost has an odd sense of calling to it. It is by far the largest tourist attraction but more importantly plays a vital role in our town's identity and economy. I am lucky enough to drive by everyday to and from work and witness the crisp blue bay, speckled with beautiful sailboats. I cannot even begin to count how many days I have spent with friends and family out there boating and fishing. The fishing is in fact so good that we have attracted and hold yearly competitions for pro bass fishermen. And if fishing is not your thing, there are plenty of nice private bays that allow family and friends to anchor down and waste a weekend away.

There is one more place in Colchester that will always have a special sliver in my heart and that's Airport Park. As a kid who grew up off Porter Point Rd which is the major artery out in the Bay end of town, I virtually lived there and seemed to only go home to sleep. My dead-end street even had a bike path that would allow me to shave valuable travel minutes off my trip on my BMX bike. Airport Park has everything. This is where I thought I became a man when I launched my first home run in little league. The same park where I got so much air on my bike I was certain X-Games was my calling and was surprised I was yet to be sponsored by middle school. This is the place I realized no matter how good I was at most sports that tennis star was nowhere in my future. Or that when I was running on those massive soccer fields that I needed a little more attention on my cardio. And then the place I became a man yet again when we bumped up to the larger sized baseball fields and joined the ranks of men. I won't even get into the snack bar and how many steamed hot dogs I ate or the fact for 50 cents you could get the gigantic freeze pops. To this day at 25 years old, I have never found that deal anywhere else and bring on the brain freeze challenge when I do.

Now a day you can find me running around the trail the boarders the park although not nearly enough. I love watching all the young kids I see going through the same life stages I once had. Knowing that they are the ones truly living life and they are too young to even know it! I could really go on forever it seems, and I only touched on the Mallets Bay and Airport Park. As I go through this blog proofreading I realized I did in fact lie to you. I am in fact very much biased after reading what I wrote. But if I do say so, my argument is compelling.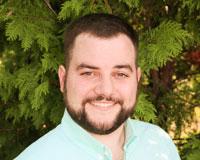 Author:
Ryan Miller
Phone:
802-999-6983
Dated:
June 26th 2014
Views:
249
About Ryan: Coming from a family with countless years of real estate experience, I knew my calling early. After ...