Can You Buy A House Now
Well, that depends, do you have any money? How much? Do you have a steady job? Do they pay well? Do they pay on time? Do you have debt? How is your credit?

A lot of customers call our office asking to go see properties because they're thinking about buying. The majority of callers also admit they haven't met with a lender, and aren't sure what their price range is 'but they think they can afford pick a number.'

Our goal is to help any customer who calls or visits our website, and every client who signs up to work with us. The best way for our team to help, is by having as much information as possible, and for you, the buyer, to be as prepared and ready to purchase as possible.

What does this mean? Well, it means having a bit of common sense and forethought.

If you have $2,000 in your bank account, and haven't worked in ten months, and you owe the last three months rent on your apartment, and you've got a car and motorcycle payment -- you're probably not eligible to buy a house. That's common sense. I wouldn't lend you the money (if I had it) to buy a house with that information -- why would New England Federal or Union Bank do it?

If you've been saving money for the last 12 months, have accumulated $35,000, and you've got a steady job and limited but in-control debt, you'd likely be eligible for some sort of mortgage. If you're serious about buying, you'd have a brief discussion with a lender, likely at your most oft-used and trusted bank. That discussion would bring about credit checks and narrow down what homes you can actually afford, or you may realize you should wait another six months and you'll be able to get the house you really want.

Buyer -- do yourself a favor before you fall in love with a house -- talk to your bank.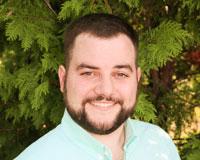 Author:
Ryan Miller
Phone:
802-999-6983
Dated:
July 1st 2014
Views:
343
About Ryan: Coming from a family with countless years of real estate experience, I knew my calling early. After ...