Choosing The Right Lender
Choosing the right lender is a crucial part of your home buying process. The lender can make or break the experience just like your Realtor can if you choose the wrong one. Here are a couple of tips to keep in mind when choosing a mortgage lender for your big purchase.
1). I would highly recommend going local. Online lenders and banks can look really tempting with what they promise they can do and what their interest rates are but 9 times out of 10 it does not work out anything like they promised and the deal can fall through at any moment in that situation. Just last week I had a deal fall through for a hard working teacher who obtained a pre approval letter from a larger out of state bank who tempted her because of the interest rate. Only to have to deal fall through the week of the expected closing because they wouldn't count her summer jobs as part of her income. A qualified knowledgable lender would not have let this happen.
2). Does the lender have a good reputation in the community? Reputation is important and it is develped over time so if a lender has a bad reputation it is because of repeated negative experiences from buyers like yourselves.
3). Get a referral! Your friends, family and Realtor are great referral resources, ask them!
4). Customer service is important. I like to work with lenders that are able to get back to me in a timely manner. You should never have to wait more then 16-24 hours for your lender to get back to you. I work with many lenders that get back to me and my clients within hours if not within the hour each and every time we need them.
5). Experience matters. Lenders that have been in the business for a while know the ins and outs of lending programs which are very intricate. A lender that is able to look further into the transaction and know what may come up and prepare for that early on is going to save you a lot of time, effort and stress in the long run.
6). Choose a lender that wants to find you the BEST program for your needs and not just throw you into any option. I always like the lender that will lay out your options and take the time to show you what each program would look like to you. The benefits both short term and long term, the cost and ultimately find the one that will benefit you the most.
7). Choose a lender who wants to MEET YOU IN PERSON. This is so important. Obtaining a pre-approval letter may seem to you the buyer like being the most important part and the ultimate goal but if you find a lender who is willing to dish out a pre-approval letter without making you prove to them you can afford it and actually get the loan that letter may be worth less then the paper it is on in the long run.
I hope these tips help you start the process of finding a great lender to work with for this most important purchase. Feel free to reach out to me if you have any questions or would like to start the process.
Here are some lenders that I work with and would highly recommend:
Kelly Deforge of Union Bank: (O) 802.652.2985 (E) kdeforge@unionbankvt.com
Heather Torre of Title Mortgage Solution: (O) 802.242.2000 (E) heather@titlemortgage.com
Mike Conn of Fairway: (O) 802.489.7180 (E) mconn@fairwaymc.com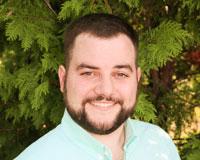 Author:
Ryan Miller
Phone:
802-999-6983
Dated:
January 28th 2016
Views:
142
About Ryan: Coming from a family with countless years of real estate experience, I knew my calling early. After ...