Colchester Market Snapshot
Colchester is my hometown, its where I reside and love living. Being so close to the lake, bike paths and great community parks makes Colchester a great place for me and my family. So what is the real estate market doing in this great town.... well let me fill you in. According to the Multiple Listing Services in 2014 there were 173 homes sold through the MLS, both single family homes as well as condos. The average sales price for the 68 condos that sold last year was $226,495.00 and most sold at or above listed sales price. The average days on the market for those units were 89 days. Now condos are a great choice for breaking into the home ownership world however only 31 condos sold under $200.000.00 last year making this town a difficult place to buy your first home. There are currently 42 condos on the market in Colchester with an average sales price of $318,000.00. This is in part to several new construction developments popping up in the area. Single family homes saw a rise of roughly 2% from 2013 to 2014. 105 single family homes sold in Colchester last year with an average sales price of $351,853.00. The average days on the market was 78 days and the average home sold at 97% of the list price. There are currently 52 single family homes on the market right now with the average sales price of $528,484.00.
While being a resident and homeowner in Colchester of coarse I want my property value to appreciate but I truly do hope that this town maintain some affordability for folks just getting into the market and trying to buy their first home at an affordable rate.

If you are looking to buy or sell in Colchester give me a call!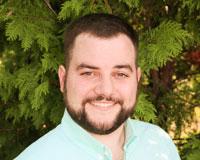 Author:
Ryan Miller
Phone:
802-999-6983
Dated:
March 31st 2015
Views:
284
About Ryan: Coming from a family with countless years of real estate experience, I knew my calling early. After ...