Colchesters Not So Hidden Gem
When I ask folks whether they know about a beach in Colchester many people deny knowing of one however, this past weekend proved to me that what I thought was Colchester's hidden gem, was not so hidden...
When driving down West Lakeshore Drive just prior to getting to the intersection of Porter's Point and Airport Parkway you will notice on a hot summer day a parking lot overflowing with cars. Connected to that parking lot is a quarter mile nicely groomed wide path with a little bridge at the end. Just beyond the bridge sits Thayer Beach. Now up until this weekend I really believed that not many people knew about this quant, clean, rustic beach but I swear this weekend proved me wrong. You could have easily mistaken Thayer Beach for North Beach this weekend. It was packed! Tons of kids playing in the sand and water, water toys scattered everywhere, sun tanned bodies, people playing horse shoes and so much more filled the beach from one end to the other.
Just a few years back Thayer Beach was only accessible by boaters, me being one of them and we thoroughly enjoyed having the whole beach to ourselves, however a few years back the town decided it was too nice of a space to limit from the public and so it became a public beach. I really can't blame them.
This weekend I accessed the beach by land, due to the fact that I had to show some homes midday. I was heading down to be meet my friends who came by boat to the beach. It was kind of a funny seen I might add. Picture me arriving to the beach with my quilted red leather folder, tablet and power cord in hand… no beach bag (on the boat) no towel (on the boat), to say the least I looked out of place. To add to that funny seen, I call my husband who was on the boat to let him know I was there and in comes a dingy with a suntanned man wearing a Gilligan hat and feet hanging into the water… I climbed aboard and was taken out to the boat. It was funny and fun to say the least. Anyhow, looking onto the beach from the boat I was just amazed with how full the beach was… That's when it hit me and sadly I realized…
Our hidden gem in Colchester has been discovered.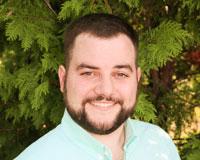 Author:
Ryan Miller
Phone:
802-999-6983
Dated:
June 30th 2014
Views:
251
About Ryan: Coming from a family with countless years of real estate experience, I knew my calling early. After ...