Comedy Coming Back To Burlington Vermont
So, I am not into the local comedy scene by any means, know pretty much nothing about the underground clubs, comedians and all that jazz. I do know that when I was younger I loved going to the comedy nights at the then Radison Hotel in Burlington, and even saw a then very young (and skinny) Carrot Top perform in one of his first performances of his career. Well, it looks like there might be something similar coming back to Burlington Vermont once again! The Vermont Comedy Club (who has been around in other locations) will be finding home adjacent to the new Hilton Gardens in downtown. The club will be in the old Armory building...or as more people would know it as the old Sha-Na Na's or Hunt's if you are even older.
I am equally happy that this building has been developed as it has great history in Burlington and has been sitting there vacant since 2003 after a fire damaged most of the building. Now the Hotel has taken the upper level utilizing it as their Lobby space, and the lower section will be roughly 6000 square feet of laughter soon enough. Married couple Nathan Hartswick and Natalie Miller own the Vermont Comedy Club, which is currently a booking agency without a permanent home so they are too very excited to see this happen. The venue will be the only brick-and-mortar comedy club in the state.
I didn't find an opening date for the new venue, but heard through the grape vine that they have had some soft openings already. I look forward to seeing what they bring in for acts in the future, and will update you all after I visit it for the first time.
Check out the Vermont Comedy Club below:
http://http://vermontcomedyclub.com/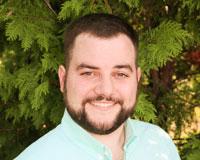 Author:
Ryan Miller
Phone:
802-999-6983
Dated:
June 15th 2015
Views:
623
About Ryan: Coming from a family with countless years of real estate experience, I knew my calling early. After ...