Conventional Septic System Lessons
My big project of the month was finding a septic tank with a buyer client, and the company he hired to do a septic inspection for his pending purchase of a foreclosed on home.
You would think this would be easy, correct? Not when the cover is buried! I'm just thankful the ground wasn't frozen yet. Well, after three hours of digging holes, and poking this long metal rod into the ground around the back side of an unkept one acre property, we finally found the cover to the septic tank... Getting it open was the next challenge! Good thing this girl keeps tow straps in her SUV, they came in handy for the first time! Thank goodness it wasn't because I went off the road in slippery road conditions! The cover turned out to be an ultra thick, few hundred pound concrete monster that three of us had a hard time pulling off the tank.
During this three hour process (mind you, we thought we would be there an hour and at an hourly rate, this turned out to be quite the project), my client, his inspector and I had a lot of time to talk about about what to look for, more specifically what to hope we don't see, and just in cases..
We found that this particular septic tank was called a ledge tank. It is still a conventional septic system, just not a conventional tank. A conventional tank is deep and rectangular in shape. It also has two lids. There are also typically these walls called baffles in them to help direct liquids going into the tank therefore helping to keep the "sludge" at the bottom of the tank where it belongs. The tank we found is used on properties that are mostly rock, or ledge. It is also rectangular but shallow and very long. There is also only one lid to this tank, and there are no baffles.
What we were hoping to find was a tank that wasn't full to the top, overflowing, or one that takes on ground water. Septic tanks seep naturally processed (broken down by bacterias) liquids back into what is called a leech field (otherwise known as a part of your yard or property that slopes away from the tank).
A leech field can fail. It can also half fail if at sometimes during high water times of the year, the ground is too wet to be able to soak up this natural process of liquids. If you have a failed leech field, this could end up being super expensive to fix. It's the worst case scenario in a septic inspection. A collapsed tank is so minor when it comes to comparison. A fix to this failed leech field would be to build a mound system, and we were told, this could cost upwards of $20,000 to $50,000 if you have to replace the tank at the same time! WOW! Not only is this expensive, but the state and town need to be notified, and there are permits that you need to obtain to start work like this. You would need a holding tank, a pump station, and land fill to create the mound.

We were super happy to see just standing sewer water in this particular tank, not incoming ground water. We could also tell by the thickness of the grass and vegetation away from the tank that the tank's leech field was probably functioning properly. The tank was then pumped by the septic company (this should be done on a regular basis, every one to three years depending on the size of the septic system and the amount of people living in the house) and it is now ready for the next property owner to live in the home.
Another successful inspection in the books! Yeah!
Check this video out, to see how a septic system works!
http://www.bing.com/videos/search?q=septic+ledge+tank+vs+conventional+septic+tank&view=detail&mid=4A4C57464061D551F5AB4A4C57464061D551F5AB&FORM=VIRE3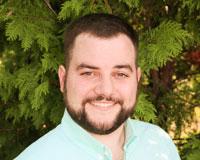 Author:
Ryan Miller
Phone:
802-999-6983
Dated:
December 31st 2015
Views:
646
About Ryan: Coming from a family with countless years of real estate experience, I knew my calling early. After ...