Dangers Of Social Media
It is amazing how times have changed so rapidly. In 2015 with one picture, text or status you can change your life instantly. Now there have been a few people who have struck it big or made it rich with the help of social media. However the majority of the time social media comes back to
haunt people. The term you often hear is keyboard warrior. If you go on Facebook and look at comments at any of the trending topics that revolve around politics or news and you will be shocked. When people are behind the power of their computer or phones they are capable of saying things most would never consider. The amount of hate, racism, ignorance and lack of education is startling.

What people tend to forget is once you hit enter and send that message its out there for ever. Even if you deleted it soon as you can someone saw it, and its out there in the internet somewhere. Most people think there will never be any repercussion for their actions and I assume forget most of the things they have said. But what goes around can also come around. Today we see this most with people when applying for jobs. With a quick search of google employers have access to view all your social media accounts. I promise you if you go back on your own Facebook when it first came out and ready some of your timeline activity you will be shocked to see some of the very dumb things you said. The other common occurrence is when individuals with high profile jobs tweet or post something rather insensitive. This can go viral instantly and before you know if your the number 1 trending topic on Twitter. The next step that usually follows this is a public apology followed by their employer canning them.
It is so easy to get worked up reading comments from all these people that are deem "Internet Trolls" They are trying to get a reaction from you so please think before you get involved in an internet war. My rule of thumb would be to never even comment on anything no matter how passionate you are. Because this slope can get slippery in a hurry when emotions begin to rise. If you do feel the need to comment please think through your thoughts well before sending. Re read anything you ever plan on sending out to anyone. I know all this sounds so silly but its an actual problem in today's society. If you think I am over reacting just log on to Facebook today and read some comments about the Baltimore rioting. Much of what you read will churn you stomach.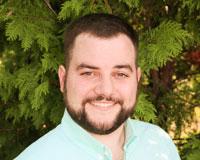 Author:
Ryan Miller
Phone:
802-999-6983
Dated:
April 30th 2015
Views:
360
About Ryan: Coming from a family with countless years of real estate experience, I knew my calling early. After ...