Death By Sky Light
When it comes to making your home custom, sky lights seem to be among the more popular options. They look great and also really help you brighten up your home. The big problem with these sky lights are the quality. Most of the homes in our area are on the older side built in the late 80's or earlier. Back then they did things differently and did not have the access to the information and materials we now use. Because of this most homes I enter with sky lights tend to have signs of water damage and leaking. Now water coming into your home is never a good thing let alone when its starting from your roof so imagine what any potential buyer would think once they see the signs of moisture. A lot of red flags can be raised because of one window you thought was a seller point and not a money trap.

My suggestion would be for any potential seller or buyer involved in a property with a sky light to have it thoroughly checked out by a qualified professional to determine the quality and if anything needs to be done. If there are signs of damage dig into it further to decide the best course of action. This can be vital in any transaction because the skylight itself is far from cheap let alone installed. To follow up on the above suggestion I would also leave this job for a qualified worker. This is not the place you want to save a few bucks and try to make into a Do It Yourself Project. It will only take a small leak and little amount of water to ruin far more than the window and cost you lots of money. Just remember if water gets in if can affect the paint, drywall, taping, wood timber and the overall structural soundness.

I know you may not want to put that money into a home you are trying to sell but I can promise you it will be well worth it. Make it a non issue before its able to turn into a negotiation piece. Luckily for anyone looking at a new or newer home this is less of a problem. Skylights have come a long way and do not seem to be as much as an issue in newer construction. But either way keep an eye out for any signs. the sooner you can catch it the better off you will be.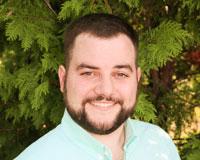 Author:
Ryan Miller
Phone:
802-999-6983
Dated:
September 30th 2014
Views:
192
About Ryan: Coming from a family with countless years of real estate experience, I knew my calling early. After ...