Destination Neighborhoods For Halloween
I remember when I was a kid having to head out of my town to go trick or treating. I grew up in the country and there just wasn't enough neighbors to make it worth while to stay around the house. We always went to the same neighborhood for our trick or treating and so I am here to let all the new to the area home owners know which neighborhoods are "destination neighborhoods" for the best, largest, most decorated and exciting experience on Halloween night.South Burlington is a great area with lots of large neighborhood. Some of the best neighborhoods in South Burlington to bring your little trick or treater I would say are Butler Farms, Dorset Farms, the Golf Course area and many of the condo developments off of Spear Street. Many of these neighborhoods have hundreds of homes and you are able to just park your car and hop out and jump into the festivities. Many of the single family homes decorate pretty extravagantly as well. I remember when I was younger going to Butler Farms which was our neighborhood of choice some of the homes were too scary for my younger brother to dare to approach. I loved it but he stayed at the street no matter how hard I tried to encourage him to come. The homes in the neighborhoods that I mentioned are close together and are easily accessed. In Williston I would head to condo developments such as The Commons and Pinecrest. Both of these are circular neighborhoods with a good amount but not overwhelming amount of homes. I bet it would be the perfect amount of candy for the kiddos. If you are heading to Colchester there are some great areas to go as well. I live in Colchester and Colchester is a large area but I think the part of town that I live in is the most ideal for trick or treating. There are many many neighborhoods off of Porters Point road that have tons of single family homes that are pretty close together. Pick a street and start walking and you will end up with more candy then you can handle. Also, I highly recommend going into some of the neighborhoods directly across from Airport Park. There are hundreds of homes and the streets intertwine nicely. Once my son is old enough to leave our neighborhood we will be heading in that direction for sure!
I hope these neighborhood ideas gives you a starting point for your trick or treating fun this year! Good luck, be safe and enjoy!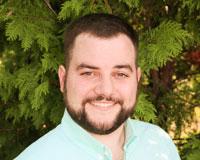 Author:
Ryan Miller
Phone:
802-999-6983
Dated:
October 29th 2015
Views:
194
About Ryan: Coming from a family with countless years of real estate experience, I knew my calling early. After ...