Does Your Dog Do This To
I am lucky enough to live with two tremendous Golden Retrievers. Their names are Lola and Nellie and they have amazing personalities and characteristics that make them who they are. Everyday they bring a huge smile on my face when I open the front door and they bombard me with multiple stuffed animals crammed in their muzzles to greet me. No matter how bad my day was up until this point its quickly forgotten in a wash of wagging tails and dog hair filling the air. While these dogs are instant mood changers they may prefer to snuggle in bed over all else. Often times they spend many hours curled up in my bed limiting my space and making me over heat. But I wouldn't change a thing. The other morning Nellie was just being her typical goofy self. She has the typical Golden Retriever flaw. She wants you to pet her all the time and is not bashful about letting you know it. I had to share this exchange we had the other morning while she hopped up in my bed. I thought it was pretty funny and how can you not love her.
I watch this far too often on my phone but its a perfect pick me up and all I need at times. Its clip like these that make me wonder how every person does not have a dog. The hardest part was taking the time to film this and not actually pet her. As you can hear she isn't to thrilled with me at the moment as I fail to live up to her petting standards. This always makes me wonder what shenanigans other pet owners have to deal with. Everyone is in a different situation. You may have the dog the loves getting in the trash, the dreaded escape artist, the finicky eater or even the over eater. At the end of the day they are always there for us and you begin to realize how much an animal can mean to you and your family. If you removed your pet from that equation you can see how much different it would be. At the end of the day its worth all the dog hair and Costco packs of sticky rollers.
I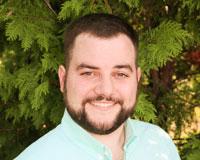 Author:
Ryan Miller
Phone:
802-999-6983
Dated:
January 29th 2015
Views:
317
About Ryan: Coming from a family with countless years of real estate experience, I knew my calling early. After ...