Dog Friendly Mills Riverside Park
http://www.millsriversidepark.org/
I did a write up on the completely fenced in true Dog Parks earlier this week so today I decided to take my pup to a park that has an off leash section to it, but is not a true dog park. This was our first time off leash without the protection of a fence anywhere. He did amazing with voice control, and payed attention to where I was the whole time he was exploring the trails.
Here is the trail map of the park...
We had such a great day here! The trails are super clean and wide, and the air is so fresh it's intoxicating! Just 20 or so minutes south of Smuggler's Notch Resort, we were in Jericho. The views of the mountains is amazing from one of the fields in the off leash part of the park, it's just beautiful here.
I met a nice lady who had her two dogs there, she told me about "Dog Beach". She said in the summer, this is where to go! After being able to get a cool (er) hike out of the blazing sun and play time with other dogs (I think I saw only one couple walking the whole two hours I was there that didn't have a dog with them), there is access to the river where the dogs play on the beach full of river stones where they swim and cool off.
It's a pretty "Vermonty" place to be, right down to the covered bridge at the entrance to the park. I'm looking forward to getting snow, all though it started to flurry while we were there, nothing was sticking. The snow shoeing is going to be fantastic here! Summer, well, I just can't wait for it to come back. I have no idea if Brick even swims! For now, I'll enjoy every minute of his seeing snow for the first time.
Like always, call me, I'll be glad to meet up with you and pal around for a bit while our dogs get their much needed exercise! A tired dog has a happy human ;-)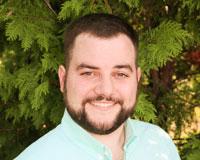 Author:
Ryan Miller
Phone:
802-999-6983
Dated:
November 29th 2015
Views:
178
About Ryan: Coming from a family with countless years of real estate experience, I knew my calling early. After ...