Dogs In A Condo World
I never thought I would actually say that I was living in a high rise condo building, let alone say that I love it. I also never thought I would EVER call myself a dog's human! I've always been a townhouse style condo, cat girl. My cat moved with me into my new townhouse after closing on it, 14 years ago. He survived a sale and a move into a single family home in Addison, only to move with me back to Burlington.
He was so easy to live with UNTIL I became a renter again. Huge deposits, references from multiple people including my Vet, for a teeny eight pound cat that no one ever saw because he was always curled up in a ball on my bed like a small furry pillow. I just moved into my high rise flat in April. His non-refundable deposit was huge, and I also have a monthly pet fee to pay as well. Not easy to have pets in a rental.
Three weeks ago, after 15 years, he decided it was time to go over the rainbow bridge.. I sent him on his way, asking him to send me a dog. Not that I knew what the heck I was doing becoming a first time dog owner but rescuing a shelter dog sounded like the right thing to do.

I COULD make this into a "Why not buy Instead of rent" blog, but that can be a different conversation on a different day... When you own a condo, cats are typically always allowed. Dogs on the other hand??? Renters have it even harder, not only do you have association rules to contend by, but you also have landlord rules to follow as well. The very first thing I did was notify my landlord that I was thinking of adopting a dog. He told me there were rules here on the third and fourth floors (I live on the third btw). No dogs allowed. What??!! This was not what I thought I was going to hear, and missing my old cat and all of his white shed on my black clothes was painful enough. Well. Ed happens to be a cool landlord and made an exception for me. OK, nothing over 35 lbs, and NO Pit Bulls. No puppies under 10 months of age.
When you are looking to move into a condo, you have to be VERY careful on which associations you are looking at. Not to make things even more complicated during the buying process, but it's truth here. If you have more than one dog? Start looking for a single family home because you will rarely find a condo that will allow you to have multiple fur children move in with you. Other associations don't allow dogs at all, no way, what so ever. They evict you without a second thought. Other associations only allow dogs in certain buildings... Obviously in my building, it is also on a per/floor basis!
Seriously, you might be able to get away with it for a little while, but from my experience with my new rescue, dogs gotta pee. They typically pee outside. Landlords also need to rent units, which means they need to go into said buildings and show the units.. I walked right straight into my awesome landlord the second day I had my dog. You will ultimately run into the same situation in an owned condo as well, your new neighbor might just get a bright idea by becoming a member of your association and be super strict on rules. I'd hate for your dog to become one of the statistics like mine did. At least mine was saved from being one of the 500 killed per day at the NY high kill shelter he got pulled from.

So as always, use a Realtor for your purchase. We know exactly which condo associations are dog friendly. Let us take that stress away from you and help you shop wisely!
My rescue dog; a 60 lb Catahoula-Pit Bull Mix, LOL!! OOPS.. He tried to look as much like a Chihuahua to my landlord as he could ;-) At least we got the age thing right, Brick is a 2 1/2 year old young adult and is the light of my life... And to have thought I was a cat girl, haha!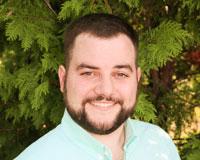 Author:
Ryan Miller
Phone:
802-999-6983
Dated:
November 5th 2015
Views:
299
About Ryan: Coming from a family with countless years of real estate experience, I knew my calling early. After ...