Dont Forget Your Heating Fuel
Every year I seem to see a handful of clients who put off getting fuel for the winter much too late. Summer comes and you just figure no worries I don't want that bill so I will just worry about it when it gets cold again. With our lovely weather we have seen the temperatures fall off a cliff and the nights have been getting really cold. Now all of a sudden you remember you need to get the tank filled and the scramble is on. This situation seems to be very similar to the people who wait until the very last minute to get their snow tires put on. When the finally make the call they realize they cannot get in right away because there were many other people trying to do the same thing. This can also happen with fuel delivery and even worse if you wait you may miss out on a better rate.
Most fuel suppliers will offer a lock in rate if you prepay or sign up for the year. This can be a great thing to take advantage of as we know how the prices can bounce all around. The other thing you should do while you are at it is get yourself placed on the auto fill list. Take this one possible stressor out and do not worry about running out of fuel or going outside in the frigid winter to check your fuel gauge. This will make things much easier for you and you can let the pros worry about it.
The last reminder I would give everyone while we are gearing up for a cold winter is to have your furnace or heating system checked and serviced. Many people wait much too long and let parts of the system break down. If you keep up on your proper maintenance your system will run more efficient as well as last longer. Making sure its clean is also vital so we can ensure there is no change of malfunction or safety concerns. We want your system to run property and send clean air throughout the house. Make the call and get it checked, its not that expensive to do!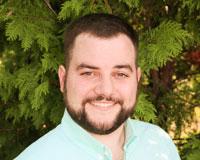 Author:
Ryan Miller
Phone:
802-999-6983
Dated:
September 30th 2015
Views:
134
About Ryan: Coming from a family with countless years of real estate experience, I knew my calling early. After ...