Door Knocking In Vermont
Yesterday, I dug way down deep into my past and mustered every bit of confidence I had... to go knock on doors. I've had horror stories of people slamming doors in your face, people yelling at you through closed doors for disturbing them, all kinds of ideas in my head that would normally make me give every excuse to NOT to do this, LOl!
I was absolutely nervous as heck. As I was driving to the development I wanted to target, I remembered back when I was a little kid. I might have been five or six. I used to make flowers out of Kleenex, the stems were made out of pipe cleaners and I'd spray them with my mom's perfume for their finishing touches. I would create some other little crafty things, like painting a rock with various designs or something, anything... then I'd then set out. I'd go door to door. Now I didn't grow up in a neighborhood. I lived on a road where houses were set apart pretty far, with at least an acre or so in between. I'd walk all the way down the road and collect change from people who generously opened their doors to accept these items of value (probably only value to me but, hey, I was six!). I ended up with my pocket full of change, if I was lucky maybe a whole dollar bill was stuffed in there! I've mentioned this store before in my blogs about the country store.... I'd run home for my bike and pedal up to the Shelburne Country Store to grab a little brown baggie and fill it with tons of penny candy!

Well, I didn't have tissue flowers this time but fittingly, I had scarecrows...
I dug deep, parked my car and walked up to unit #1. I have two sets of buyers who want a townhouse in the NorthShore Association and that particular association ONLY. I want to make my year end goals... I also have that "WHY" that will carry me on through the next few years I would guess. SO, I watched in slow motion as my finger reached for the doorbell and pushed.... No one is home. PHEW!! I stick one scarecrow into the ground next to their front walk way, and continue to unit #2.
Heart pounding, I push that button... The front door is wide open separating me from whomever is inside with just a screen.... Oh no. What do I say? I don't have any kind of script made up. Nothing planned, nothing practiced, just RAW ME. "Hi. My name is Nancy Poitras and I am from RE/MAX North Professionals"... a very nice man is standing behind the screen. He then opens the door, and patiently listens while I tell him about my buyers. He kindly lets me know about how he feels about selling his home, and then... continues to talk to me! I learned quite quickly that people that live there, stay there. Townhouses that come available, don't stay available for long, IF they even hit MLS. Everyone knows a lot about each other and they all look over each other. Pretty tight knit. There are over 130 townhouses that sit almost directly on our beautiful Lake Champlain. Everyone feels absolutely fortunate to live there! Ok, door #2 wasn't going to sell, but our conversation was so nice that I moved on to the next door and the next door, and to the neighbors in their gardens and then the ones tinkering in their garages!
It was 73 degrees out and we were all showered by beautiful foliage. The burning bushes were all vibrant red, and everyone was so happy! I even got a few seller leads! A few people took a few extra scarecrows excited for fall and Halloween. I also met a really cool service dog that was super happy to be home from a good day working at the hospital.

I got so distracted, and met so many really cool people, that when I was holding my last scarecrow in hand, I was standing in front of door #54!!! What?? I knocked on 54 doors? HOW?! I spent nearly three hours and never once did a mean word get spoken, nor did a door get shut in my face. One homeowner actually invited me in giving me a tour of his meticulously cared for town home. Beautiful cabinetry, wooden floors and upscale countertops. He has a wonderful entertainment space and what could be a first floor master that many there strive to grow old in. His was an office. Not such a bad place to work overlooking the lake from your desk! I stood in total appreciation on his back deck in the sun, looking at the landscape we call home, while he chatted with me about the other town homes in the neighborhood.
I can't tell you that I know of anywhere else where people would be so inviting than here in VT. My first day ever, door knocking as a Realtor, not that little six year old anymore.. Still as thrilling as it ever was! Now, I only hope that the candy in my bag is that new listing that I need for my buyers! Crossing my fingers, XX
I love Vermont.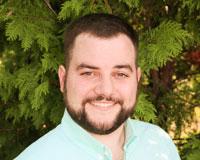 Author:
Ryan Miller
Phone:
802-999-6983
Dated:
October 13th 2015
Views:
480
About Ryan: Coming from a family with countless years of real estate experience, I knew my calling early. After ...