Downsize To Affordable Lakefront
There seems to be a market trend I have been coming across quite a bit this summer. This trend makes a lot of sense and involves waterfront property. It seems as if many buyers in the area are at a point in their life where the size of the home is the least important factor but more so what can the home offer to me and my family. Usually this leads buyers to water front homes that are smaller than their previous home but opens up a whole new dynamic type of life style. Now I understand most people get scared when you hear the term water front because this usually translates into big money homes. But the truth is Vermont has many areas that provide affordable housing while having the luxury of a body of water at your disposal.

Just today I took a beautiful loop up through the Islands all the way to Alburgh and literally ended at the Canadian Border. Along this entire route the shoreline and lake made every street seemingly more appealing than the next with boats and docks begging for use out in the water. As a native Vermonter I felt a bit ashamed that I forgot how beautiful Alburgh and Grand Isle County can be. Add that on top of the fact I am a realtor, I really let the ball slip on this one. It is so easy to forget about these other areas because Burlington and Shelburne tend to dominate the lakefront sector. The truth is after driving my route today, I think it may even be prettier as you get up north! If that is not enough draw I think the price points will be because it makes owning waterfront affordable and possible.

I ended up showing 4 camps to my client in the area. The price point was right around $190,000. Now most people who search day and night on the internet for homes know that seems almost too good to be true to find a waterfront home on owned land and in solid shape. But if you are willing to drive a few extra minutes to get out of town you really can make your dream come true. For this price point you can get a turnkey home, allowing you and family to just worry about the water temperature!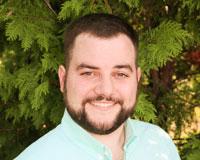 Author:
Ryan Miller
Phone:
802-999-6983
Dated:
July 31st 2014
Views:
241
About Ryan: Coming from a family with countless years of real estate experience, I knew my calling early. After ...