Downsizing To A Condo
More and more these days I am coming across folks that are contemplating selling their home and "downsizing" to the condo lifestyle. Understandably this is a huge decision and for most of these people they have been in their current homes for many, many years. So, how do you go about making such a big move? Here is a simplified process that will steer you in the right direction.
1) Find a Realtor that you feel comfortable with and one who is attentive and in tune with your needs and goals.
2) Put your current home on the market first. (The average single family home in Chittenden County is taking approximately 81 days to sell while the average single family home in Franklin County is on the market for 113 days.) Your realtor will ensure that prospective buyers will know that any contract that you accept on your home is "contingent upon finding suitable housing" or "CUFSH". This will allow you to accept a contract on your home while giving you time to identify your next condo.
3) You may start to look at prospective condominiums that might work for your needs before your home is under contract, but it is likely that you will not be able to get an offer accepted on a condo until you have your house under deposit. However, once your house is under contract, you and your Realtor need to get busy and look at all possible condos that could work. It is likely that the offer you get on your home will outline an amount of time that you have to identify suitable housing, usually 2-3 weeks.
4) Your Realtor will ensure that when you find your condo, all dates match up for each contract to ensure that you are able to close on your current home the same day that you close, and move into your new condo. The part people find challenging in this situation is that first step to put their home on the market. Often times people think that they need to go out and "look around to see what is on the market" before ever thinking about putting their current home up for sale. While this is one way of working through the process, unless you can afford to buy a home without selling your current home (cash) this could get sticky. If you fall in love with a condo but can't sell your house soon enough this could be discouraging and make the process feel more difficult than it is.
My advice? Find a Realtor, have an in-depth discussion about your wants, needs, and goals, have them educate you on the process, determine the best course of action for your situation, and get going.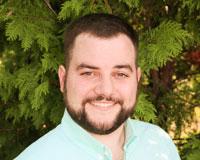 Author:
Ryan Miller
Phone:
802-999-6983
Dated:
August 28th 2014
Views:
225
About Ryan: Coming from a family with countless years of real estate experience, I knew my calling early. After ...