Easy Hike With The Kiddos
I am a true Vermonter and I have to say I had never been to Mt. Philo on a hike prior to this summer. I am also a mother of an active 4 year old boy and am finding myself these days searching for fun and exciting new "adventures" for us to pursue. So, a few weeks ago I decided we would try and hike Mt. Philo for the first time. I was thankful to discover that it is roughly one mile from bottom to top and really thankful for that when my son decided he didn't want to walk anymore…. that was about a quarter mile into our adventure! So, thankfully I had brought an Ergo just in case and he climbed on my back and I carried him the rest of the way up which was a nice workout for me. There are two options for trails. One is the main paved road which is a steady climb and not as challenging as the trail in the woods. We took the woods which offered many talking points for me and my son. Lots of man-made terrain such as stone steps and very need rock structures. When we arrived at the top of the mountain I was really surprised at how nice it is. The lawn was nicely manicured and there were Adirondack chairs set out all around. There were picnic tables and lookout stations. The views were breathtaking. We laid out our picnic blanket and enjoyed a nice lunch on the grass. Carter, my son even ran into a classmate and chased around butterflies with her for a while. The hike back down was easier than coming up but my son yet again wanted a ride down the mountain… On my back he went and down the mountain we walked. Overall, I would hike Mt. Philo again and yes bring my little man along. I think I'd encourage him to walk a whole lot more as it really was easy enough for the little ones to make it. So, if you are looking for an easy hike and a fun "adventure" with the kiddos, try Mt. Philo!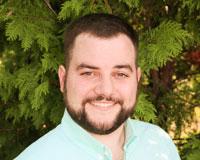 Author:
Ryan Miller
Phone:
802-999-6983
Dated:
July 28th 2014
Views:
262
About Ryan: Coming from a family with countless years of real estate experience, I knew my calling early. After ...