Fall Harvest
As much as I love and cherish summers here in Vermont there is something to say about the nights cooling down as the autumnal equinox arrives to mark our transition out of my favorite season here. Early mornings are foggy and cold, turning into haze later in the morning giving up into gorgeous sunny afternoons. We can only wish for an indian summer where this fantastic weather lasts well into October!
One of my favorite things to do all summer long is to weed my garden, happily eating fresh snap peas off the vine, and popping cherry tomatoes into my mouth, soaking in each ray of sunshine as I go. This year was the first year I did not have a garden, in many many years. I've moved back into the city, and am now in a high rise condo building. The one place I said I would never ever live. Surprisingly, I completely love it here (one day I will write a blog on this subject, so keep an eye out for it)!
I am lucky enough to have a city patio here, and even better yet it is south facing. I've made the best I can out of this little patio by growing Habanero peppers, basil, mint, and Jalapeños in planters hanging off the edges of my deck. It's been fabulous in my busy Real Estate life to be able to move back into the city and still have some sort of garden! There is something therapeutic about getting your hands into that dirt! I am also lucky enough to have been given a huge box full of fresh tomatoes from a friend's garden so I was able to do my favorite beginning of fall activity!
I spent the weekend peeling and roasting tomatoes and put one of my favorite kitchen tools, the Vitamix to work! By the end of Saturday night, my condo was filled with the aroma of fresh Tomato soup, and that pungent scent of fresh basil pesto. What's next? My homemade Habanero pepper sauce! How lucky are we to be able to harvest organic veggies like this, to fuel our bodies so we are ready to tackle winter?
The best is pulling that secret stash out of the back of the freezer when the snow is falling inches an hour... getting that fresh flavor of fall harvest warms you up enough to make it through one more snow storm :-)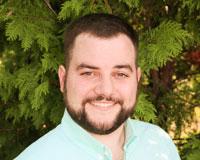 Author:
Ryan Miller
Phone:
802-999-6983
Dated:
September 28th 2015
Views:
257
About Ryan: Coming from a family with countless years of real estate experience, I knew my calling early. After ...