Fire Marshal Woes
In Vermont there is a big difference when buying a condo versus a single family home. The biggest and the topic I want to focus on today is the Fire Safety inspection that is required with the sale of a condo. The purpose of the fire and safety inspection is to ensure that all homes are up to code and safe as you live in a common community often times with multiple shared walls. One persons outdated or unsafe unit could potentially affect and cause damage to many other homes. So by conducting this inspection we are able to ensure the electrical items are squared away and the have proper egress and smoke detectors as well as many other items.
The difficult part about the fire safety inspection is many condo sellers are completely unaware that they need to have this done before selling. So it all comes as a surprise to them and then you are left to scramble. Anything that the fire marshal flags as a violation has to
be correct by the owner. This can be a large task in the middle of the sales transaction. So my number one advice to all sellers is to get that fire safety inspection ordered soon as possible that way the marshal can get into the unit ASAP. The difficult part about the fire safety marshal is all towns are short staffed and many over booked out over one month! That is a long time and can make transactions come down to the wire as a closing is often not much longer then one month. So by getting this hurdle down before listing the home you will be able to already have the report and the fixes corrected, This will make your home an easier sell and prevent some additional stress during the transaction.
If you can go ahead and do a little leg work early it truly will pay off in the end!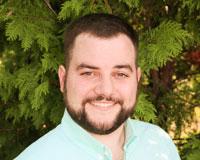 Author:
Ryan Miller
Phone:
802-999-6983
Dated:
April 30th 2016
Views:
143
About Ryan: Coming from a family with countless years of real estate experience, I knew my calling early. After ...