For Sale By Owner Why You Need A Consultant As A Buyer
Have you ever purchased something second-hand for what you thought was a reasonable price, only to find out later on you overpaid? Or the item had undisclosed issues the seller decided not to mention?

Welcome to For Sale by Owner -- or as well call them -- FSBO's.

Not all FSBO's are bad -- let's get that out of the way right now -- some sellers are intelligent, knowledgeable, easy to work with, willing to negotiate, and list at a fair price. In general, sellers are at least respectful and fair, and often will work with agents of buyers behalf. But, not all sellers share those characteristics.

Some will be difficult, unknowledgeable, potential first-time sellers, unwilling to negotiate or work with buyer's agents, and only focused on how much they get from the transaction. Even if you're working with best sellers, they still have their interests at heart.

At the end of the day, buying and selling a home is a business transaction, and it's prudent to have industry-standard representation during a real-estate transaction -- even if you think you're saving a few bucks.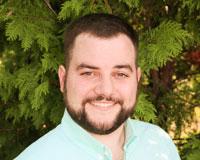 Author:
Ryan Miller
Phone:
802-999-6983
Dated:
June 30th 2014
Views:
192
About Ryan: Coming from a family with countless years of real estate experience, I knew my calling early. After ...