For The Love Of Cooking
As most of my friends know, I LOVE to cook and make really delicious healthy food. I love food and love to eat food but hate feeling bad about it after! Soooo….. I try and make healthy fresh options that not only fill you up but also make your body feel clean and clear! I also have some go to quickie options for when you are too busy to cook!
So, I love to cook with quinoa and make a lot of different salads with it. Quinoa is so versatile and can literally be thrown into anything. It's healthy and filling as well. I love making Mexican quinoa salads with corn and black beans, tomatoes, jalapenos, onion and cilantro as well Asian quinoa salads with cucumbers, carrot, green onion, maybe some red cabbage as well. I also like to make crust less quiches with quinoa as well. They are very filling and a great grab in the morning when you are limited on time. I have to admit, as much as I do cook there are days when I just don't have it in me and just want a quick healthy dinner on the table fast. For these days, my secret is going to Healthy Living or City Market and grabbing some of their vegetarian soups from the hot bar to go. I get home, add salad to the side and voila, a quick healthy dinner! (The photo below is one of those to go soups I just mentioned).
I often look to see what hands on cooking classes are available in our area and unfortunately there just doesn't seem to be many options. I have taken classes with City Market and those were great. But, being a vegetarian greatly limits what classes I would be interested in going to. If you know of any good vegetarian classes please let me know! Or, if you love to cook as well and happen to be vegetarian I would love to cook with you! Reach out and let's connect!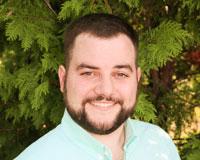 Author:
Ryan Miller
Phone:
802-999-6983
Dated:
March 31st 2016
Views:
99
About Ryan: Coming from a family with countless years of real estate experience, I knew my calling early. After ...