Haunted Vermont
Tis the season for haunted happenings…. Vermont is full of spooky haunted places from Burlington to Bristol, from Brattleboro to Bennington, Through Calais and Castleton and Dorset through Norwich. Don't forget Stowe and Waterbury and so many more. Towns throughout our great state have their stories of the super naturals that stake claim to their inn's, homes, restaurants and the occasional bridges and as Vermonters, at least speaking for myself, I can't get enough of the stories and legends and might even welcome an experience or two. If you want a chance to perhaps see what the fuss is all about make a trip to these haunted locations.
If you are a true Vermonter then you likely know the places in Burlington that continues to spook people to this day. One such place is the Ice House Restaurant on lower Battery St. in Burlington. This building used to be the home of a ship builder back in the early 1800's and actually burned down in 1868. Now, no deaths were reported in the actual fire but the building that went up after that had several reported deaths and with those deaths brings hauntings till this day. The foundation was still intact from the original house and in its place, built from the foundation a large ice house, essentially a large cooler was created to harvest blocks of ice from Lake Champlain. This ice was used for refrigeration throughout the warmer months. Now, many laborers died in the ice house from ice blocks falling or sliding and crushing them. To this day, workers at the Ice House Restaurant claim to see apparitions or hear the sound of ice blocks being dragged across the floors. A long time cook at the restaurant says it's normal to hear or see the unexplained at work and it really doesn't bother them much any longer.
The next place in Burlington that the locals know is haunted is American Flatbread. This location has had so many unexplained occurrences that now female workers are told to not go down into the basement unattended as the ghosts seem to direct their energy to the female workers mostly. Female workers have reported feeling touched while down in the basement as well as feeling a cold burst of air that lifts their skirts. Another female worker reported putting a tray of glasses away at the bar, turning around for a moment to then look back to the bar and seeing a pyramid of those same glasses assembled on the bar top. There are two theories of who might be haunting American Flatbread. One, the less likely one is a past employee, not of American Flatbread but of another restaurant that was in the same location who went into the basement and shot himself, it is said that the bullet is still lodged in the brick in the basement. The other might be the rum runners of the 1800's. There used to be tunnels underground some of which led to American Flatbread that the rum runners would bring alcohol from the lake up to the town. These folks were rough and rowdy and many died in the tunnels and so it's thought that these unsavory folks might be the ones that are messing with the ladies of American Flatbread and I'm sure any future business that chooses to claim stake to this location.
Lastly, another spooky location to visit is "Emily's Bridge" in Stowe VT. Also known as Gold Brook Bridge. It was build back in 1844 and is claimed to be one of the oldest covered bridges in America if not the oldest. Back in 1849 Emily Smith a young local women fell in love with a gentleman that her parents didn't approve of. Emily was willing to give everything up for this man and run away with him. They were set to meet at the bridge to run away and get married and start a life together. Legend has it that her love did not show and instead left a letter saying that he decided to marry another and that unfortunately they were not going to be married. Emily was distraught and ended up hanging herself in the bridge. Fast-forward to present day. People have reported seeing an apparition floating in the middle of the bridge, or when they pass through the bridge feeling painful afflictions, feeling heavy sorrow, pain in their neck, and even having their cars scratched.
So, if you are interested in experiencing some ghostly encounters, start with these places if you dare!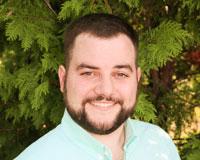 Author:
Ryan Miller
Phone:
802-999-6983
Dated:
October 31st 2014
Views:
346
About Ryan: Coming from a family with countless years of real estate experience, I knew my calling early. After ...