Heating In Vermont Can Be Complicated
According to the Energy Co op of Vermont, the primary sources of fuel that residents use for heat in the winter shows that half of the state still relies on Oil to hear their home, and the remaining 50% is broken up between Kerosene, Natural Gas, Wood Pellets, Wood, and Electric.

A lot of buyers like to have natural gas because it's an efficient, modern system, and it's cost efficient as a whole. But many regions of Vermont don't have access to natural gas. For example, some homes in Jericho have been converted to natural gas, some have not (by choice due to cost of converting) and some can't (because it's not on their street). For some properties, it's much easier to have a fuel-truck with oil or propane come by a couple times a year to load up the tank, or turn to the two acres of property you own in covered forest and fell a couple trees for wood.

Many homes are using energy efficient pellet stoves, and which are size efficient, and simple to use. Anytime you're looking at a property with some form of burning system you want to make sure the seller has at least some information on the condition of the chimney and flue, and a receipt of the last service.

Other properties will use kerosene and propane, you may even see geothermal heating on some high-end homes -- which if designed properly can actually be more efficient than even natural gas. There are thousands of homes in Vermont that are over a hundred years old, and some older, and they are usually outfitted with some type of oil system and fireplace. Depending on whether the property needs to be updated, it may or may not be worth considering upgrading the system to an improved efficiency platform, and making sure the fireplace is in good enough condition for use, because financially, wood is very cost efficient for the amount of energy it provides.

The reality is, there are a lot of ways to procure energy and it can vary widely based on the location of the property. What matters most, is that the heating system as a whole works properly, the house is insulated so the heat can't escape, and all fire-alert and suppression systems are ready in case of emergency. Don't get too caught up in the heating system, if you love the home.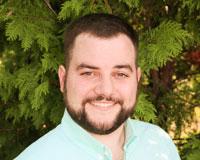 Author:
Ryan Miller
Phone:
802-999-6983
Dated:
September 30th 2014
Views:
223
About Ryan: Coming from a family with countless years of real estate experience, I knew my calling early. After ...