Hot Air Verses Hot Water Baseboard Heat
I wanted to write this blog as it was a question that came up recently for myself for my new house, go with a hot water baseboard heating set up, or a forced hot air system. I wanted to take a look at the pros and cons on top of my own preferences. The studies that I performed and talking to HVAC companies, showed some benefits to the hot air system that I really wanted. Being that the baseboard hot water set up takes up wall space, I hated to lose any as it is a fairly small house. On top of that, hot air systems tend to heat up a space more quickly. Another item I had to take into consideration was having the system set up with a/c for the summer months as well. If I went with the baseboard system I would have had to put in a split system on top of the baseboard heat, so the forced air system will operate both aspects I was looking for.
What it seemed to come down to a preference to hot air being a bit dryer, but that did not effect me as much as wanting the system/house to get up to temp as quick as it could. Hot water baseboard heating also seemed to be the go to for people not as interested in having air conditioning, and that didn't want the hassle of keeping an eye on the filter changing schedule...was not an issue for me. As both systems are fed via gas, and the mechanicals will be energy efficient, efficiency was not a question with either system which seemed to be the bigger item for most people picking the better system for them.
After the research and speaking to a few folks, really it ended up being the preference for hot air and the cleaner look that I wanted in the home. Along with the central a/c connected in and ready for summer and the easy possibility of expansion if I added some finished space in the basement, it was an easy decision for me.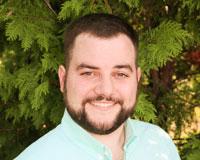 Author:
Ryan Miller
Phone:
802-999-6983
Dated:
January 28th 2015
Views:
380
About Ryan: Coming from a family with countless years of real estate experience, I knew my calling early. After ...