Hunting Season Is Upon Us
Born and raised here in Vermont, I tend to be more aware of hunting seasons because I grew up with a family of hunters and also date an avid hunter. I think I tend to date hunters because of my love for venison, but don't tell him that ;-) When fair time comes around at the end of August, there is a different kind of itch that comes about within our group of friends that isn't that strong craving for snow and hard turns on the mountain... it's hunting season!! Duck and Goose season comes first in September. Sail boats and motor boats are being put to bed for winter and camouflaged fishing boats and canoes come out with crazy straw 'roofing'... Hunters are out before dawn watching the steam come off the lake in hopes to bring in their quota for the day. Unless you are a bird though, you don't really need to worry about bullets flying past your ears.
Today I'm writing about the opening day of bow season. It is also turkey season and taking special precautions walking around in the woods need to be taken to ensure not only your safety, but the safety of your fur children!! Bow season opens TOMORROW at dawn! I've had quite a few of you buy properties this year with acreage attached to your homes. Your dogs might be chasing deer in the woods (which is harshly looked down upon by hunters by the way) or other fun animals like rabbits and squirrels, but hopefully not porcupines or skunks! You are also hiking in the beautiful cooler weather, enjoying the crisp smells of the trees and forest floor...
Please! Put an ORANGE vest on your dogs (and yourself) so they don't get shot by accident! Since it is turkey season, it is very smart to avoid the colors of red and blue in the woods as well this time of year. Toms have that red and blue beard, you wouldn't want to be mistaken for one of them.
Youth weekend for rifle hunting starts on October 7th, where young kids get to go out hunting with their parents, yes moms hunt here in VT too :-) before season is opened up for adults.
Rifle season starts on the 14th and Muzzle loader closes the hunting season for the year beginning December 5th until the final day on December 13th. Moose season and Bear season is thrown in the middle of all of this too by the way.
Just be aware to not walk around anyone's tree stands for the next few months ... Some people really depend on hunting to feed their families for the winter, so be respectful. If you see a tree stand, walk another path for a few weeks. We all want to have that lean steak in our freezers for the winter months and hunters having their deer moved out of the area could cost them deerly (LOL! Had to). It's just another way of Vermont living.

So put those orange vests on your dogs, and enjoy fall to the fullest!!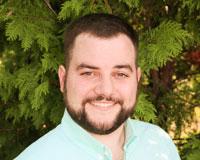 Author:
Ryan Miller
Phone:
802-999-6983
Dated:
October 2nd 2015
Views:
481
About Ryan: Coming from a family with countless years of real estate experience, I knew my calling early. After ...