Insurance Claims
Going back to my younger days I spent many nights on the road as a pizza delivery driver. With that line of work you pile up mileage on your care incredibly fast. Upon growing up and graduation college I was thrust into the world of real estate where I spend even more time on the road. This last weekend I was involved in my very FIRST insurance claim due to damage sustained on my car. I was at a wedding and moved my car to a closer spot to be more convenient upon departing the event. This seemed like a great idea until the person parked next to me left first and hit my car while trying to pull out of a parking spot. So we did the usual steps and traded information and insurance so we could deal with the situation. This was all very new to me and I was anxious and curious to see how it all played out.
Since the accident was not my fault I have been dealing exclusively with the other drivers insurance company. They were surprisingly great to deal with and they called me the next day after the accident to set up an estimate. They came by my house gave me an est
imate and were on there way. Within a couple days of the estimate I already received a check in the mail to my surprise. Their customer service was actually great but that is when I needed to start paying attention to some details.
When they came and quoted the damage they used all aftermarket parts. This is not okay with me as I want factory parts from the manufacturer to ensure my car would align right and be just how it was before. Upon much back and forth with the agent I finally was able to get him to adjust it based on the real parts. This sent my estimate up much higher and left me feeling swindled by the original price the employee came up with. There is no worse feeling then knowing someone is trying to pull a fast one on you. So you have to keep in mind they are obviously trying to do this the cheapest for their company. In order to do this it means the bare minimum fix which many people will not tolerate.
So do your due diligence and take your car to a shop you trust. this will help you feel much better about the process and that your interest is being protected. I brought my car to a friend who was able to get me an estimate in his opinion to present back to the other insurance company. While this is all another step to take it will pay off in the long wrong when you care if fixed properly and looks how it was before.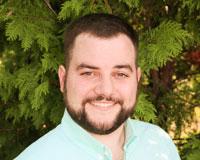 Author:
Ryan Miller
Phone:
802-999-6983
Dated:
June 30th 2015
Views:
254
About Ryan: Coming from a family with countless years of real estate experience, I knew my calling early. After ...