Is Your Chimney Clean
recently I was speaking with my friend who is a local firefighter in the Burlington area. I was alarmed to hear some stories about chimney fires. This got me thinking, when was the last time I had mine done? The thing that makes chimney fires tragic is the vast majority they can be prevented. If the homeowner takes the proper precautions and maintains the chimney the likelihood of an issue is low. But if you heat your home exclusively with a wood heat source you should have that checked yearly. A couple weeks ago we were able to finally schedule a service call for our wood stove. It had been done a little over a year ago so I figured better be safe then sorry. I met the tech at home and he began to dismantle the stove and access the chimney. When he laid the tarp down on the living room floor I knew the fun was about to start. When he clicked on the vacuum and went at it I could not believe how much debris had already build up.
While he was working I was picking his brain as all this hits home as a realtor. He explained to me that if you heat your home with wood solely, you should have a cleaning done every year. I had never heard that and thought you could go at least a few years. As I learned more from him it was clear its well worth doing this yearly. In the end it only cost $175 and that is a cheap price for peace of mind and he was only there for about 45 minutes.
If you go online and do some research about chimney fires you will discover that over 25,000 happen each year. You can only imagine what the damage total of those adds up to. So please I ask that you each take the precaution and make the phone call. Its a lot easier to deal with setting up an appointment then dealing with insurance companies when you house catches fire.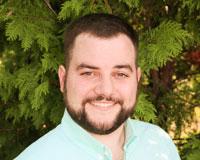 Author:
Ryan Miller
Phone:
802-999-6983
Dated:
October 31st 2014
Views:
161
About Ryan: Coming from a family with countless years of real estate experience, I knew my calling early. After ...