King Arthur Flour Cooking Class
Sometimes I find it easy as a native Vermonter from the Burlington area to get lost with the rest of the state and what it has to offer. Most people refer to Burlington as the "Hub" of our state but it is quite amazing what else is out there once you leave the comforts of Chittenden County. This last weekend I spent Valentines Day in Norwich, Vt at the King Arthur Flour facilities. I have always been familiar with the brand and their products, as well as their reputation for being one of the best companies to work for in Vermont. However, I had yet to make may way down their and experience what they had to offer other then what you see in stores. Luckily to make all this happen my girlfriend was given a generous gift of a free Valentines dessert making class for both of us. I was pretty excited because not only do I thoroughly enjoy eating sweet treats, I also love to cook and learn new methods so I felt this would be a perfect way to spend the day.
Upon arriving to the facility I was immediately impressed with the layout and quality. Once you opened the main doors you were greeted with the aroma of fresh baked good that were set perfectly with the buildings rustic Vermont theme with post and beam present throughout. After a treacherous time trying to decide what to eat for lunch before the class at the cafe they run, I was more then impressed by the BLT they made me. MY day was already made and it had just begun. We walked into the class and I was once again impressed. The room was large. bright and filled with beautiful new equipment at every station. There were large flat screen TV's above so you could watch the head chef while she demonstrated at the front of the class. Her knowledge was clear and she made following along incredibly easy. We learned many new techniques and my favorite thing was the pie crust we learned how to cook. I now feel like I have a one up on my own mother who has been cursing her pie crust for 50 years.
In the end we ended up making cherry tart pies, raspberry cream cheese brownies and also homemade hot chocolate mix that is great for giving as a gift. The food was all tremendous and the 4 hour class literally flew by. The best part about everything is you get to make a mess. There is someone to clean up and do all the dishes which is about the largest downfall to baking at home. You get copies of all the recipes you made as well as a coupon for discounts at their store at the facility. All in all the day was really great and I want to definitely go back to take some more classes. They offer a wide variety of courses based on skills and food types so hop on their website and check it out. Also, for all you fellas out there, I cannot think of a better way to make the lady happy. You spend a whole day together and get to eat basically the whole time. A program I can certainly get on!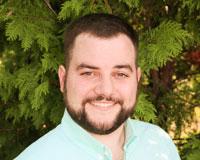 Author:
Ryan Miller
Phone:
802-999-6983
Dated:
February 17th 2015
Views:
453
About Ryan: Coming from a family with countless years of real estate experience, I knew my calling early. After ...