Lawn Burn From Your Dogs Pee
When it comes to selling your home often times the curb appeal and the yard are two of the largest factors in a potential buyers decision making. The curb appeal and yard quality are often a great indication of what you can expect on the inside of the home and provide you with a quick snap shot of the owners pride. So when I come across a home for sale and the yard is all spotted and burned I know quickly we have some pets. Now this is fine with most buyers whom are use to this problem at their own house. But when you have a buyer who is not a fellow pet lover they can easily get distracted by the checkered lawn. The last thing you want to do it turn off any buyer before they set foot in the home. The funny thing with the burn situation is basically everyone is familiar with the situation but do not know what causes it. What causes these burn spots you ask?

"Lawn burn is caused by the nitrogen in dog urine. Because dog urine is very high in nitrogen-containing waste products, when the dog urinates, it is similar to pouring a nitrogen-containing fertilizer on the lawn. A little nitrogen is good for the grass, but an excess causes damage. The prevention of lawn burn involves trying to reduce the amount of nitrogen coming into contact with the grass."

Years ago there was no option for these pet owners. But today, with technology advancements we are able to help fight this battle. They have now developed some supplements that you can feed your pets that will help counter act the nitrogen that causes the burning. These can be purchased online or via pet store. Whether you are trying to sell or not this will help your homes appearance either way. If you are trying to sell, it really is a must. There will be tons of potential buyers doing drive byes of the property. So take every little step possible in order to ensure your best chance of success. No matter the time of year you always have a lot of competition to consider. So take the small steps to out smart and out market them.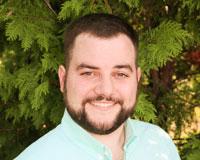 Author:
Ryan Miller
Phone:
802-999-6983
Dated:
September 30th 2014
Views:
183
About Ryan: Coming from a family with countless years of real estate experience, I knew my calling early. After ...