Maple St Pool In Essex Jct
As many people now know, I have a 4 year old son whom I'm constantly looking to entertain and build fun memories for. I had recently heard that the Maple St. pool in Essex Jct was a fun place and that I should check it out. So, the other day I was in Essex showing a home and decided to pop in and see what the pool had to offer and thank goodness I did.
My memories of this pool were so different from what Essex have transformed it into now. I hadn't been to the pool in probably 15-20 years! Back then it was one large pool with the kid's side just being shallower. There were no sprinklers, or slides for the kids to play with and back then just the water was enough of a draw. Well times have changed and now the pool offers so many fun add-ons for kids to enjoy, it's definitely a different experience then what I had remembered. The Essex pool now features two separate pools. The "big kids" pool has two diving boards including a high dive and a regular sized diving board. The "kiddo pool" features a graduated depth side of the pool where the little guys can walk in slowly to get wet and the bigger kids can jump in on the other side. The total depth is only about 2-2.5 feet. The impressive part of the kids side is the two sprinkler water spouts one being a huge mushroom and the other being a straight bar with water shooting out the top. The other great part of the pool is a fantastic water slide. My 4 year old dared to go down on his own which was very impressive to me! The pool has music playing and offers a concession stand. There is a designated picnic area and the grounds are kept very clean.
Overall, the Essex pool on Maple Street is a great option for not only Essex residents but for anyone with kids that want a break from the beach in the summertime. It's fun, clean and keeps the kids busy for hours. My son asked to go back the very next day! Check it out, your kids will thank you for it!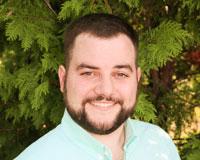 Author:
Ryan Miller
Phone:
802-999-6983
Dated:
July 28th 2014
Views:
363
About Ryan: Coming from a family with countless years of real estate experience, I knew my calling early. After ...