Maple Sugaring In Vermont
I writing this blog based solely on my love for Vermont pure maple syrup...as I know pretty much nothing about how it is made. From an early age I have enjoyed the fine taste of the dark amber syrup we get from out trees here in Vermont. I remember my school trips to The Shelburne Museum where I would buy the small single serving size bottles of syrup and drink them straight. As I was a hyper kid to start, lets just say this did not impress my teachers at all and I became more of a handful once we returned to school.
So how does this wonderful product come to be? Well it starts by finding a maple tree, or many maple trees and tapping them. You would tap the tree using a drill and drill in about 2.5 inches roughly 3 feet up on the tree. After the hole is there, clear any wood shavings from the edge of the hole. Insert the spile into the loop on the hook (hook facing outward), and then insert the spile into the tap hole. After that, hang the bucket by inserting the hook into the hole on the rim of the bucket. Attach the lid to the spile by inserting the metal wire into the double holes on the spile....its as easy as that! Well, for the most part. This is one tree, most people who tap do this with hundreds of trees to collect the most sap.
Sop what do you do after you are tapped and collecting the maple from the tree? When sap is flowing, collect the sap daily. Pour the sap from the bucket into a storage container, using cheesecloth to filter out any foreign material. If a portion of the sap is frozen, throw away the frozen sap. Once you have the sap it is boiled off to create the wonderful syrup that we all know and love, it is 40 parts sap to one part syrup...which means you need a whole lot of sap to fill that bottle you see in a store so appreciate that.
Next time you have some pancakes or a waffle, remember that for that little bit of syrup that you used, someone had to stomp through possibly miles of forest, tap hundreds of trees, collect the sap and boil it off in a specific way just so you could enjoy it at the breakfast table.
A great website to gather more information and watch some informative video's: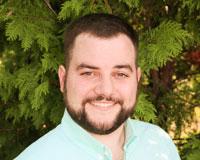 Author:
Ryan Miller
Phone:
802-999-6983
Dated:
March 16th 2015
Views:
528
About Ryan: Coming from a family with countless years of real estate experience, I knew my calling early. After ...